The Passport Party Project Comes to Atlanta
I don't remember getting my first passport. I was still in diapers at the time. Blowing spit bubbles, crying and chewing things to pass the time. And I don't remember receiving my first passport stamp welcoming me and my family into Manila for a three year stay.
I can't quite pinpoint that moment when I fell in love with the world. Maybe it was the time in the Philippines,  going to the market with our housekeeper and (apparently) speaking Tagalog. Or maybe it was the super cute Indian guy with the dreamy British accent I met at my first job. Or the first time I tried Thai food. Whatever it was, this case of wanderlust hasn't waned and I don't expect it to any time soon.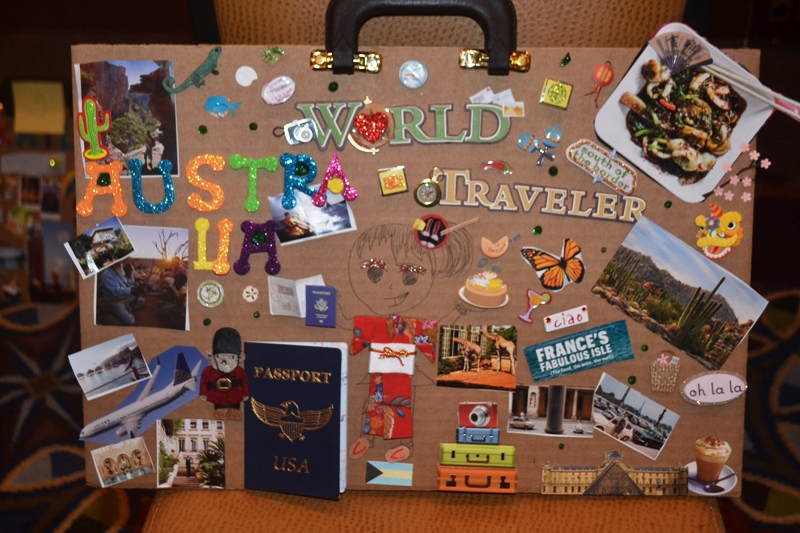 Just a short while ago I volunteered at my third passport party, and I can't help but wonder how this experience will impact these girls for years to come. I can't imagine there's any way they'll forget this day. Maybe they won't remember teaching Tracey how to wobble or starring in a travel themed Harlem Shake Video, but there's no doubt they will remember where their first passport came from.
We started each party with travel vision boards. The girls and volunteers really take time filling it in with dream and travel goals. Not because it's just a travel themed craft project that makes for good photos and takes up time, but because there really is value in goal setting and dreaming big. And I hope that's exactly what they all do! As Cinderella sang:
A Dream Is A Wish Your Heart Makes by Cinderella
A dream is a wish your heart makes
When you're fast asleep
In dreams you lose your heartaches
Whatever you wish for, you keep
Have faith in your dreams and someday
Your rainbow will come smiling thru
No matter how your heart is grieving
If you keep on believing
the dream that you wish will come true
With each passing day, The Passport Party Project gets closer and closer to the 100 passports gifted passport mark. Then the next step is getting these 100 girls their first passport stamp! For 6 lucky girls (and a guardian), they will receive an all expense paid trip to Belize this summer thanks to PPP sponsor Expedia. Check out this early welcome video from Moon Belize Travel Guide Writer, Lily. If you're a traveler or expat and want to make a video for the girls, check out the instructions here.

Six girls' passport stamps down, only 94 more passport stamps to go… I'm confident this dream will come true too!

Happy once again to be a small part of it all! #Grateful

This time around we headed to the Omni Hotel at CNN Center in Downtown Atlanta. After a fabulous stay at the Omni in Chicago, I decided to take a mini vacation away from suburbia and checked in for 2 nights. As expected the service was outstanding and I had the absolute best view of Centennial Olympic Park, despite the rainy days. On party day, the Omni team all pitched in to ensure we had everything we needed. And they did it all with a smile. Many thanks to Liz and the Omni staff!!
Today there is lot of unsuspected state which force individuals to take medicines. What can we order without prescription? There are sundry drugs for male impotence cure. If you're concerned about sexual problem, you have to learn about "viagra substitute" and "where to buy viagra". What is the most vital information you must know about "how to get viagra"? Don't forget, consider "where to get viagra". What are the treatments sexual problems? The most common undesirable side effects of such medications like Viagra is stuffy or runny nose. Contact local soundness care purveyor if you have any dangerous side effect that bothers you. Do not keep out-of-date medicaments. Take them to your local apothecary which will dispose of them for you.
Share the love...

0


0

0

0

0