Wandermania on Tour Heads to Chicago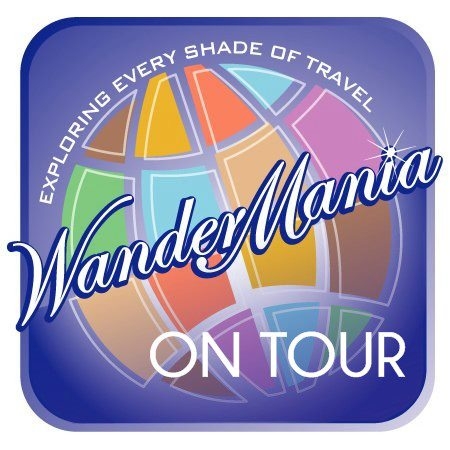 When the Chicago Passport Party wrapped, my time in the Windy City wasn't quite over yet.  I checked in at the Omni Chicago Hotel, an all-suite hotel located in the heart of the Magnificent mile. Up next? Wandermania!
Wandermania on Tour is a series of travel blogger meet-ups in cities around the globe. Each meet-up is aimed at inspiring multicultural travel blogger attendees to take their work to the next level via creative and collaborative marketing and social media campaigns. The goal wasn't to just be inspired, but to walk away with a plan.
After a lazy Sunday morning of uploading pictures and the best hotel room service I've had in a looong time (see above), I headed down to 676 Restaurant and Bar (inside the Omni)  to meet up with Angela, Ana, Janice, Tracey, Rosalind, Chelle — the first Wandermania crew.
Now I've been to a ton of conferences and meet ups before, but Wandermania was a breath of fresh air. First, the smaller, intimate size made it easier to interact and gave everyone a voice. Second, it was an informal gathering of diverse perspectives, from that of a full-time journalist, travel entrepreneur, PR professional, flight attendant and a lot in between. It was cool to see how a few changes in strategy and execution have really paid off big for some and where others could use a bit of improvement. The session was never judgmental or condescending or pushed any single agenda as the one and only blogging truth. We did however discuss 10 Travel Blogger Habits to Live By:
 Ten Travel Blogger Habits to Live By

Attend conferences and meet ups.
There's a fine line between sharing and bragging.
Visually stimulate and invoke emotions.
Be a bit of a tease.
Be a storyteller
Be the expert.
Go the extra mile in everything you do.
Bring something to the table.
Collaborate with integrity.
Do a little something for someone else.
Third, we all left with a list of  action items to take our blogging and/or travel endeavors to the next level. What good is gaining all of this new information if you don't do anything with it? And last we had the opportunity to sample the fine fare of 676 Restaurant & Bar AND a tour of the charcuterie cooler with Sous Chef, Dinesh!
Note: The Omni Chicago will be hosting Saturday cooking classes and wine pairings on select dates through December 15th. Based on our exceptional culinary experiences, I would highly recommend giving it some thought if your travels bring you to Chicago!
 What's Next for Wandermania on Tour?
Want to know exactly what went down? Sorry, I can't give you all of the details. You'll just have to sign up for the next one in a city near you…
The next stop for Wandermania on Tour (@Wandermania #ontour) is London for the World Travel Market, hosted by Oneika Raymond (@OneikaTraveller) and Lola A. Åkerström (@LolaAkinmade). Hope to see you there.
Disclaimer: I was a guest of the Omni Chicago Hotel during my two night stay. All opinions are my own.
Today there is lot of unsuspected state which force individuals to take medicines. What can we order without recipe? There are sundry drugs for male impotence cure. If you're concerned about sexual problem, you have to learn about "viagra substitute" and "where to buy viagra". What is the most vital info you must know about "how to get viagra"? Don't forget, view "where to get viagra". What are the treatments sexual problems? The most common objectionable side effects of such medications like Viagra is stuffy or runny nose. Contact local health care provider if you have any dangerous side effect that bothers you. Do not keep out-of-date medicaments. Take them to your local apothecary which will dispose of them for you.
Share the love...

0


0

0

0

0