Cloud 9 Living Gift Experience Review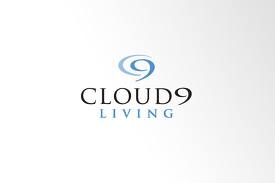 It's been 2 months since I've been back in Atlanta (the longest I've been outside of Jamaica all year) and boy have I been a busy bee. I've zipped from Atlanta to Minneapolis, Chicago, New York and Miami. I've caught up with old friends, hosted my first travel meet up and so much more. It's all been fun and I've loved every minute of it, but all of this moving is tiring. Once upon a time, I would make sure to schedule a nice massage or day at the spa, but as of late, that practice has fallen by the wayside…
Cloud 9 Living to the Rescue

Unexpectedly, I received an offer to take part in an experience from Cloud 9 Living, an experience gift company offering 1,700 gift experiences in 43 regions in the United States, Atlanta being one of the them. I was tempted by the tandem hang gliding, a private photography lesson and even the stock car ride along, but with my limited days, lots of writing assignments due and quickly approaching trip to London, I opted for some time at the spa. An hour long Swedish massage with aromatherapy to be exact. Besides, Christmas, Valentines Day and my birthday are not too far around the corner for those looking for gift ideas. ; – )
Booking the reservation was easy. I logged into my Cloud 9 Living account and selected the desired dates/times for my massage and aromatherapy option. The next day I received my confirmation from Lydia with my first choice date/time, further instructions and the address for the spa, Exhale Spa at the Loews Atlanta. You also have the option to call to set your appointment, but I found the online method to be quick and easy. If you need to reschedule, all contact information and rescheduling instructions are included in your confirmation e-mail.
Exhale Spa Loews Atlanta Gift Experience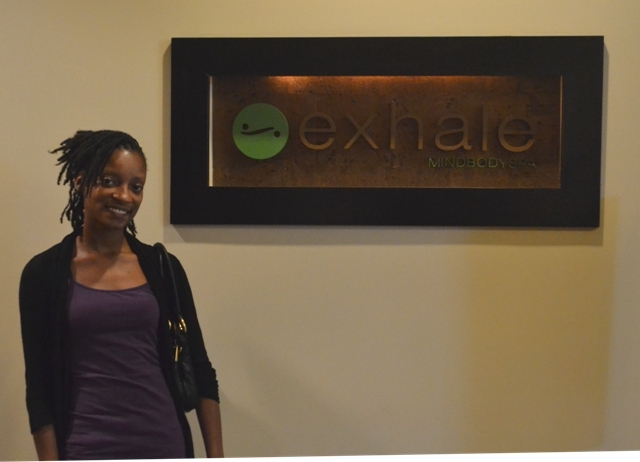 I arrived at the Loews Hotel Saturday morning ready to disconnect and relax for a few hours. (Parking in the deck is complementary for spa patrons by the way, so bring your ticket for validation.) Sasha quickly checked me in upon arrival and handed me off to Mary, my massage therapist, to work her magic. I said my final goodbyes to Twitter, turned off my phone and sank into the massage table. With each perfectly pressured motion, the stress and anxieties of the previous weeks melted away. No thoughts of deadlines, packing, cleaning, or my never ending to-do list crossed my mind. For those nearly 60 minutes, I was in heaven…
And then it was over. *Le sigh*
I groggily sat up and thanked Mary for her time. A full hour massage is never enough, so I headed over the hammam spa in my robe and slippers for another hour of reading and relaxing with cucumber infused water and October's issue of Glamour magazine.
I soo didn't want to leave and considered adding an acupuncture session to my massage experience, but my tummy wouldn't let me. So instead, I headed downstairs to Eleven, the restaurant in the lobby of Loews Atlanta, for a salad and bottomless mimosas (not a part of the Cloud 9 Living experience)! It was delish and I even got a chance to speak with Chef Vaughan about the locally sourced items on the menu. It's been a while since I visited the Loews, but I'll definitely be coming back.
Final Thoughts
Cloud 9 Living experiences are a great gift for someone that has everything or just a unique treat for yourself or someone special. Overall, I was pleased with my experience. The customer service was top notch and prompt to respond to inquiries. I was happy with the spa selection, but wished I would have known the spa before confirming the reservation. Though there are a range of experiences available, I'd love to see more unique and creative ones added in the future and possibly expand outside of the US.
Want a chance to win a Cloud 9 Living Experience?
This holiday season Cloud 9 Living will hold its first 9 Days of Christmas contest. Entrants across the country can win an experience package during each of the nine days leading up to Christmas by simply entering their email address here.
Disclaimer: This post is sponsored by Cloud9Living who provided the gift certificate for my spa experience. All thoughts and opinions are my own.
Today there is lot of unsuspected condition which force individuals to take medicines. What can we order without prescription? There are sundry drugs for male impotence cure. If you're concerned about sexual problem, you have to learn about "viagra substitute" and "where to buy viagra". What is the most substantial information you must know about "how to get viagra"? Don't forget, view "where to get viagra". What are the treatments sexual problems? The most common objectionable side effects of such medications like Viagra is stuffy or runny nose. Contact local heartiness care provider if you have any dangerous side effect that bothers you. Do not keep out-of-date medicaments. Take them to your local apothecary which will dispose of them for you.
Share the love...

1


0

0

1

0