30 by 30 Travel Challenge Update
Let me start by saying that 2011 has been an AMAZING year in travel and here are just a few reasons why…
Launched Absolute Travel Addict
Announced 1 of 10 winners of the Wyndham Women Local Nation Contest
Traveled to Denmark, the Netherlands, Portugal, Spain, France, Japan (12 more countries to go)
Moved to Los Angeles
Attended my first blogger conference, Blogging While Brown where I met some awesome brown travel bloggers, Tracey Friley from One Brown Girl, Jay from Jay Travels and Tracey Coleman from Brooklyn Travel Addict, among many other great bloggers.
Presented Tracey Friley from One Brown Girl with the Blogging Heroine Award for her work with OBG Adventure Camps and the Passport Party Project and accepted the Black Weblog Best Travel Blog Award on behalf of Greg Gross from I'm Black and I Travel.
Gifted passports to two girls via the Passport Party Project
Most importantly met a host of other travelers, travel industry professionals, bloggers and every day people who continue to make this a fun and interesting journey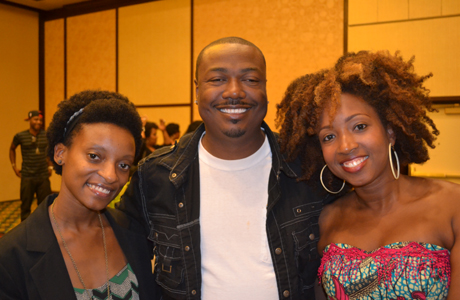 2012 will be here before you know it and I'm excited for all of the things lined up for the rest of this year and many more things to come.  I hope to see/meet you along the way…
I still have a long way to meet my 30 by 30 goal, but like I mentioned before, it really isn't so much about the number, but making a lifestyle change to incorporate the things that I'm passionate about and enjoying doing and encouraging others to do the same.  Never in a million years, would I have imagined that I could make these types of changes in my life and be afforded so many great opportunities.  I'm truly blessed, thankful and appreciative of it all!
Where have you visited or plan to visit this year?
Today there is lot of unsuspected condition which force individuals to take medicines. What can we order without recipe? There are sundry drugs for male impotency cure. If you're concerned about sexual problem, you have to learn about "viagra substitute" and "where to buy viagra". What is the most substantial information you must know about "how to get viagra"? Don't forget, view "where to get viagra". What are the treatments sexual problems? The most common objectionable side effects of such medications like Viagra is stuffy or runny nose. Contact local heartiness care producer if you have any dangerous side effect that bothers you. Do not keep out-of-date medicaments. Take them to your local apothecary which will dispose of them for you.
Share the love...

0


0

2

0

0