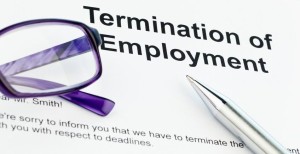 My best day of 2013?
June 12th.
No, I didn't get engaged or meet the love of my life. Didn't win the lotto or anything cool like that either. And it wasn't my birthday. Nope…
I got laid off.
Surprised? Did you think my travel writing gigs bankrolled my lifestyle? Well, not quite.
For a few years, travel writing was just a great creative outlet that happened to come with some great perks—occasional sponsored travel, compensation from my musings and entry into an industry in which I had no previous professional experience. I love to travel and enjoyed sharing what I experienced, so it was a win for everyone.
But the reality was that my day job funded my travels + Lifestyle.
I worked a regular 9-to-5 corporate sales and marketing job—a job probably not too dissimilar to yours. And if you ask many travel writers and bloggers who seem to travel perpetually, you'll hear a lot of the same. Spousal support, full-time jobs, part-time jobs, parents, entrepreneurial endeavors, and other work to help them live the life you lust over, but you often don't see what's going on behind the scenes to make it possible.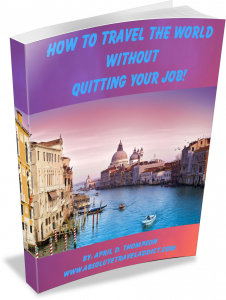 As I outlined in my book, How to Travel the World Without Quitting Your Job, I found unconventional ways to take full advantage of what my job offered me.
My salary, the corporate travel discounts, colleagues around the globe and a robust set of practical skills and experience in sales, technology and marketing (plus a bit of my persistence and hustle) helped me to get on track for a life I desired that included a good amount of roaming the globe. Not one where I blamed my job for not being my happiest self every day. So if my job was so awesome and I was living the life I wanted, then why was my last day at said awesome job the happiest day of 2013? Good question.
I knew there was something else out there for me … I just didn't know what.
Even though I enjoyed plenty of aspects of my work, I wasn't 100 percent fulfilled, but I also wasn't sure what my next move should be. Instead of staying stuck and idle, I just started trying things. Things like:
Writing
Voice-over work
Stand-in and extra work on sets around Atlanta
Becoming a travel agent
Offering digital marketing services to small businesses and entrepreneurs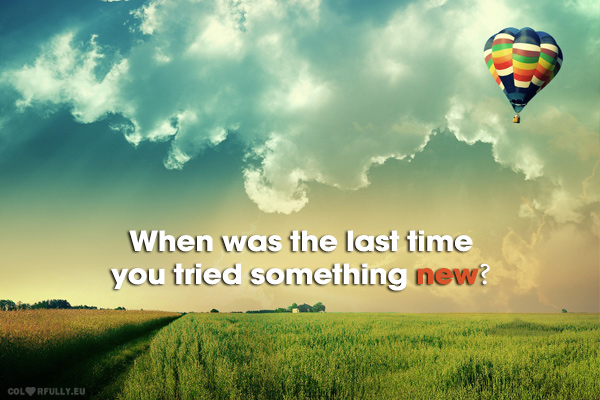 I privately set my quit date and wrote my resignation letter because, honestly, if I didn't survive on my own, calling the shots, I could always find another job. But as the date drew near, I would continue to push it back a month or three or six. I justified each date change with the excuse that I wasn't quite ready yet and if I held out a little longer, maybe I could ask (again) to be let go at the next round of layoffs and leave with a nice severance check instead of empty-handed. Although I knew I could always go back to another job, leaving was still a little scary and somehow felt like a sign of defeat.
I finally settled on January 31st, 2014, but on June 12, 2013, plans changed. After the announcement that my company missed its earnings goal, I received a call from my boss to learn that I, along many many others on my team, was out of a job. I had one month to find another role within the company or make my exit a month later. I looked briefly, but I honestly couldn't get excited about anything. I didn't want to go back to the craziness of sales, and the marketing roles my colleagues sent my way didn't really move me. So, I decided to gracefully make my exit with a nice severance package.
It's funny how the universe works: I wanted to jump, but instead I got pushed.
I spent the time between the notification and my official last day fully enjoying Jamaica (I had just arrived for another stay) and transferring my workload over to my soon-to-be ex-manager. No more two-hour conference calls and corporate craziness for me, but no more consistent biweekly paychecks either. Thank God for severance checks, savings and side hustles!
Now I help others achieve their travel dreams
Getting laid off can definitely pose some challenges, but it's been a great opportunity for me to stop making excuses and focus more time and energy on finding and doing more of the things I love in addition to traveling. I've since discovered that one of my passions is helping others get over their travel fears and develop actionable plans for them to create their ideal travel lifestyle with one-on-one travel coaching. I love helping travel brands with their digital marketing and of course, I still continue to travel and live abroad. Each day I continue working on making more of my dreams a reality and I'm grateful to have the freedom and flexibility to do it on my terms. Stay tuned because more is on the way.
What are you still holding on to and how can I help you let it go?
Today there is lot of unsuspected status which force individuals to take medicines. What can we order without prescription? There are sundry drugs for male impotency cure. If you're concerned about sexual problem, you have to learn about "viagra substitute" and "where to buy viagra". What is the most vital info you must know about "how to get viagra"? Don't forget, view "where to get viagra". What are the treatments sexual problems? The most common undesirable side effects of such medications like Viagra is stuffy or runny nose. Contact local health care purveyor if you have any dangerous side effect that bothers you. Do not keep out-of-date medicaments. Take them to your local apothecary which will dispose of them for you.
Share the love...

0


0

0

0

0