Let's Make Your Travel Dreams a Reality!
Get personalized insights and easy to implement action steps to find the time and money to travel the world –without quitting your job or selling all of your stuff…unless you really want to!
"Twenty years from now you will be more disappointed by the things you didn't do than by the ones you did. So throw off the bowlines. Sail away from the safe harbor. Catch the trade winds in your sails. Explore. Dream. Discover."
Chances are you belive this quote too. You dream of making global exploration a regular part of your life, immersing yourself in foreign lands, new languages and exotic destinations for weeks or months at a time, but yyou'restuck trying to figure out how to make it happen.
You don't have a trust fund or a ton of savings, nobody seems interested in going with you and then there's that job with the measly two weeks of vacation. So how on earth will you afford and find the time for that two-week sightseeing + pasta binging in Rome, 3 month Spanish language immersion and tango lessons in Buenos Aires or [insert your travel dream here]?
You could probably spend months researching the nagging questions in your mind about how to make travel a reality in your life or continue passively waiting for "someday" when the plane ticket and hotel reservations magically show up in your hand, but you don't have to…
Let me show you how to design your global life adventure…one step at a time.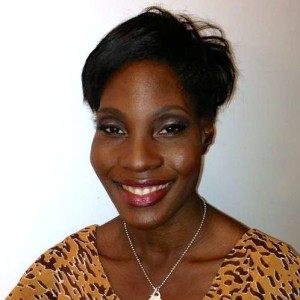 April exceeded my expectations, especially with the follow up email of excellent resources. I highly recommend her services, not only for those seeking location independent vocations and travel advice, but also those pursuing new careers.
Sharee Washington 2Travel Writer, Filmmaker and Education Consultant
Take A Leap
Introducing Get Jet Set 1:1 Travel Coaching
If you're ready to do less travel dreaming and more travel doing, then let's uncover the travel lifestyle you are destined to live and how to make it happen today!
As a travel coaching client, you get
One on one attention and unlimited access to my road-tested travel gained from years traveling solo, as a corporate employee, and location independent business owner.
Personalized answers to your travel questions without having to spend hours researching online information that could be outdated or doesn't align with your goals.
Travel hacking resources and worksheets to eliminate overwhelm and take you to jet setting pro in no time.

Here's how WE'LL get to your DREAM destination:
Step 1: Complete a the pre-call questionnaire, so we can get to the heart of your challenges before we hop on the phone (or Skype). After completing your questionnaire, submit your payment (via Paypal) and schedule your appointment.
Step 2: Join the one-to-one Skype/Phone session tailored to answer your burning travel questions (based on your questionnaire responses). Don't hold back. Ask me anything!
Step 3: After the call, I'll provide resources and materials discussed on our call that can help you on your journey. I'll be your cheerleader, but it's your job to put your plan into action to achieve results.
My family and I owe April a huge debt of gratitude. I followed her recommendations and found the perfect little apartment in a location that offered us everything we could have asked for and more. April helped us organize aspects of our business while in Jamaica like other handy information. She's the best resource for all-things-Jamaica-travel, and I'm still reaping the benefits of her wealth of knowledge.
Travel Coaching Can Help You…
Set Clear Goals: Identify your ideal travel lifestyle, set personal travel goals and put a plan in place to make it happen.
Get Your Finances in Order: Leverage creative ways to save more and earn more to finance your travels –and how to make travel more affordable.
Get Writing: Start a travel blog, jump start your travel writing and learn how to leverage your work to travel more.
Find the time: Negotiate time out of your career via alternative work options or take your location independent business on the road.
Decide where to go: Brainstorm unique ideas for your next trip or special occasion like your honeymoon, girlfriends or guys getaway.
Get travel advice: Provide first hand travel tips, insights and recommendations on study abroad, solo travel, getting acclimated abroad and more.
Ready to achieve your travel dreams?
Sign up for your 1 hour introductory call for $99.

During our one-on-one coaching session I learned about career options that I didn't think were available to me, more cost effective ways to lodge and other practical travel tips. I realize travel is possible [for our family]. I have a renewed passion and have already started planning.

I recommend April to everyone I know because so many people are afraid to travel.
Patrice C.Educator
The Finer Details
I accept a limited number of coaching clients each month. Don't stall out on your travel dreams for another year, book today!
While I do offer trip planning insight, advice and recommendations including where and how to search for the best rates, I'm not a travel agent and do not book travel.
There are no refunds for Get Jet Set Travel Coaching Sessions, once you have committed with payment.