Car Hire Market recently released their online travel fuel calculator designed to estimate the amount of money you will spend on gas going on your next trip.  As someone who makes frequent road trips in the US and abroad, I think is a wonderful idea, especially when using a rental car.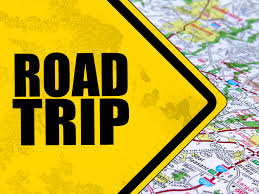 In addition to estimating fuel coast for your journey, you can comparing the costs for different size cars. The feature is pretty simple. Just click on "fuel calculator" and type in your start and end destination and the model of the car, and preferred currency (USD, GBP and EUR). Since Car Hire Market is an international agency, you can get estimates for many destinations around the globe, though Jamaica isn't currently on the list.
It's important to keep in mind that this tool is just an estimate and several factors  can alter your gas consumption including:
Deviations from your route
Traffic flow
Condition of the car
Tire pressure
The weight of the car
Speed, etc
Cost of gas
There are several things you can do to keep the cost of gas down on a road trip.
Make sure that your car is up-to-date with its oil changes and tune ups. You also want to check the tire pressure before any extended road trip. Having tire pressure that's too low or too high can significantly increase the amount of gas that you use.
Another tip would be to keep the weight of your car down. Your car will already be weighed down more than usual with luggage, so it's a good practice to remove any excess weight.
The biggest thing you can do to keep the cost of your gas as close to the estimate as possible, is to observe the speed limit. This may be tough for you speed demons, but the savings in gas (and speeding tickets) is definitely worth it!
Next time you're planning a road trip and you need a little help figuring out your budget, stop by Car Hire Market and give the travel fuel calculator a try. I'm looking forward to trying it out during my stay in Ghana!
Today there is lot of unsuspected state which force individuals to take medicines. What can we order without recipe? There are sundry drugs for male impotence cure. If you're concerned about sexual problem, you have to learn about "viagra substitute" and "where to buy viagra". What is the most essential info you must know about "how to get viagra"? Don't forget, regard "where to get viagra". What are the treatments sexual problems? The most common undesirable side effects of such medications like Viagra is stuffy or runny nose. Contact local health care purveyor if you have any dangerous side effect that bothers you. Do not keep out-of-date medicaments. Take them to your local apothecary which will dispose of them for you.
Share the love...

0


0

0

0

0