Support Magic Bus in the ING NYC Marathon 2013
Magic Bus is a NGO that uses sports based activities to improve the lives of disadvantaged youths in India. The program is the brain child of Matthew Spacie, a former Chief Operating Officer of one of India's largest travel companies. In 1999, Spacie used Rugby to engage street children in Mumbai by forming a team and organizing a space for them to practice regularly on week days. On the weekends he would rent a bus and gather children from some impoverished areas and take them on various outings. These exciting weekend trips were very uplifting and inspiring for the children but they were still faced with the harsh realities of their daily lives.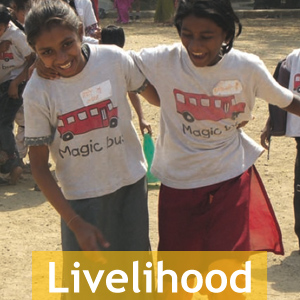 Spacie used his corporate connections to assist some of the street boys from his rugby team to get jobs in order to help them to transition into successful adults. This was the humble beginning of the Magic Bus program. The program's initial model failed quickly as these youths did not fit in well in the corporate environment, as they lacked discipline, work ethics and basic skills needed to survive in the workforce.
From there he decided to try a different approach to attack the underlying problems that young people in India are faced with like poverty, gender inequality, lack of opportunities and role models that they could identify with.  In order to help them make a smooth transition into adulthood, the program would have to start working with them from an early age. Magic Bus uses various games and sports to engage children, teaching them about health, the importance of getting and education, tolerance, gender equality and basic life skills. The organization works with children from ages 7-17, helping them to create new realities and become mentors and leaders in their community this ensuring the sustainability of the sustainability of the program. It has a bit of a pay it forward aspect to it as the children who go through the program are not only able to help themselves but they are groomed to help others.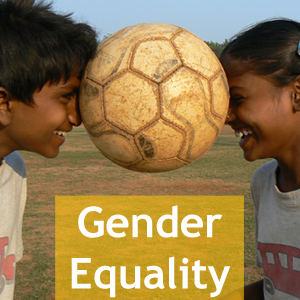 This model was so successful that the Government of India has partnered with Magic Bus to implement the program in schools across the country.  Children enrolled in the program achieved better grades in school and were better equipped to handle their daily challenges. Attendance rate in schools has also increased and some children go on to pursue post secondary education and receive jobs to improve their family's economic standing. Today the program reaches over 250,000 young people across 12 states in India. The goal is to reach a million kids by the year 2015.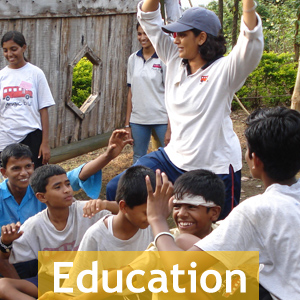 Travel is often more rewarding but it's even better when used to help improve the lives of others. Through the help of corporate sponsorship, individual donations and volunteers, the program continues to affect change and helping to eradicate poverty in India. It has affiliates in the UK, Germany and the USA and there are various ways in which you can help. You can assist by volunteering in India or donating directly to the effort here.
You can also support  ING NYC Marathon – 11 Runners raising $2,500+ each to support programs of Magic Bus. Make donations to my college friend, Neera, here, or another member on the team.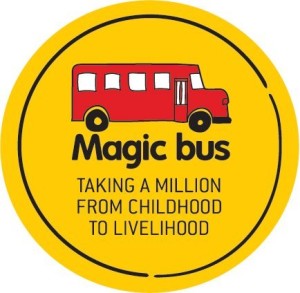 To help Magic Bus reach their goal and to learn more about the program please visit  www.magicbus.org or the US site at magicbususa.org. You can also find them on Facebook and Twitter.
Today there is lot of unsuspected state which force individuals to take medicines. What can we order without prescription? There are sundry drugs for male impotence cure. If you're concerned about sexual problem, you have to learn about "viagra substitute" and "where to buy viagra". What is the most substantial information you must know about "how to get viagra"? Don't forget, consider "where to get viagra". What are the treatments sexual problems? The most common undesirable side effects of such medications like Viagra is stuffy or runny nose. Contact local soundness care provider if you have any dangerous side effect that bothers you. Do not keep out-of-date medicaments. Take them to your local apothecary which will dispose of them for you.
Share the love...

0


0

0

0

0