I'm a sucker for a travel contest, especially when the prize is a trip to Jamaica or another locale on my dream destination list. So you can imagine how excited I was once notified that I was the winner of a trip for 2 to the 2012 Jamaica Jazz and Blues Festival courtesy of Zappos Couture and the Jamaica Tourist Board!
The full prize packaged included:
I was already in Jamaica,  but still had the opportunity to have my good friend, Tequila (yes, that's her real name), join me for the fun. It was Tequila's first trip to Jamaica and I was happy to have her experience a tiny piece of this beautiful island. Though most of it was spent on the resort or at the Greenfield Stadium for the festival, she was able to learn a little more about the culture, gained a new found respect for reggae music and is already planning to come back!
Thanks again to Zappos Couture and the Jamaica Tourist Board for an amazing experience and Jamaica Jazz and Blues for putting on a great festival! Special shout out to Lyndon for making this all happen and Canaan and Victoria of  The Trend!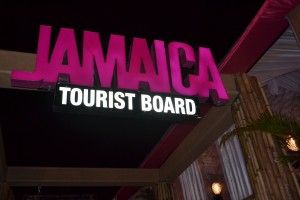 If you haven't done so already, like the JTB on Facebook and follow them on Twitter to keep up with the latest news and events on the island and keep an eye out for the next chance to win a trip to Jamaica!
Stay tuned for more updates from this fun filled weekend…
Today there is lot of unsuspected condition which force individuals to take medicines. What can we order without prescription? There are sundry drugs for male impotence cure. If you're concerned about sexual problem, you have to learn about "viagra substitute" and "where to buy viagra". What is the most vital info you must know about "how to get viagra"? Don't forget, consider "where to get viagra". What are the treatments sexual problems? The most common unwanted side effects of such medications like Viagra is stuffy or runny nose. Contact local soundness care provider if you have any dangerous side effect that bothers you. Do not keep out-of-date medicaments. Take them to your local apothecary which will dispose of them for you.
Share the love...

0


0

0

0

0