The 15 Day International Travel Challenge *UPDATE*
A few weeks ago I came across the 15 Day International Travel Challenge on Vai Via Blog prompted from an awesome Tumber, International Education Blog called @broad.  The goal of the 15 Day International Challenge is to post for 15 days on the following travel topics about your times living or visiting abroad.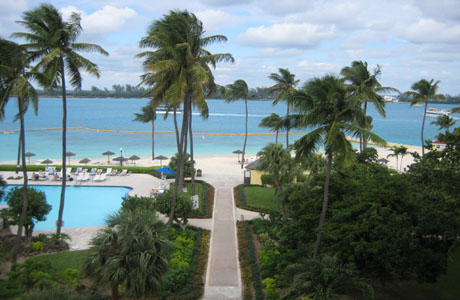 I'm excited to finally get started and hope you all will join in on the fun!  You can follow along and check other posts via this 15 Day International Travel Challenge Twitter list.
The topics for the 15 days are listed below and will link you to my corresponding posts on the topics.  I'll be going a bit out of order, so please bare with me.
**UPDATE** The 15 Day Travel Challenge will be an ongoing effort. Check back for more updates to the travel challenge list.
Day 01 – Favorite place(s) you've been to
Day 02 – Where you'd like to travel next
Day 03 – An adventure/challenge you had while traveling or living abroad
Day 04 – A picture of you in another country
Day 05 – What do you bring with you when you travel?
Day 06 – What does "home" mean to you?
Day 07 – Besides people, what did/do you miss from home?
Day 08 – A favorite food from another country/culture
Day 09 – A song you like from another country/language
Day 10 – A favorite foreign movie
Day 11 – Did you have any milestones or "firsts" while traveling or living abroad?
Day 12 – Someone who influenced you to travel abroad
Day 13 – A favorite travel quote
Day 14 – What did you learn from traveling abroad?
Day 15 – Advice to someone who's thinking about traveling to another country
Don't have a blog?  Feel free to share your answers on Twitter, Facebook or in the comment section below. Looking forward to reading your responses!
Today there is lot of unsuspected state which force individuals to take medicines. What can we order without prescription? There are sundry drugs for male impotency cure. If you're concerned about sexual problem, you have to learn about "viagra substitute" and "where to buy viagra". What is the most essential information you must know about "how to get viagra"? Don't forget, view "where to get viagra". What are the treatments sexual problems? The most common objectionable side effects of such medications like Viagra is stuffy or runny nose. Contact local health care provider if you have any dangerous side effect that bothers you. Do not keep out-of-date medicaments. Take them to your local apothecary which will dispose of them for you.
Share the love...

2


0

0

0

0