Why We Need Better/Different Geography Education
Abaland, New Zealand?  Archland, New Zealand! Really!?!?  I can forgive Pat Sayjack's incorrect assertion that Auckland is the capital of New Zealand, I wasn't sure myself.  But the fact that none of those 3 adult contestants had any clue that Auckland is a city is a little disturbing, right?
[jwplayer mediaid="367″]
During the Miss Teen competition in 2007, Miss South Carolina received the question that read "Recent polls show that 20% of Americans can't locate the United States on a world map, why do you think that's true?".  Everyone was outraged and appalled by her response, but what really stuck with me was that statistic. One fifth of this country has NO CLUE where they live?!?!?  I wonder how many of those people laughing at Miss South Carolina have ever heard of Auckland, New Zealand, or better yet, can locate it on a map!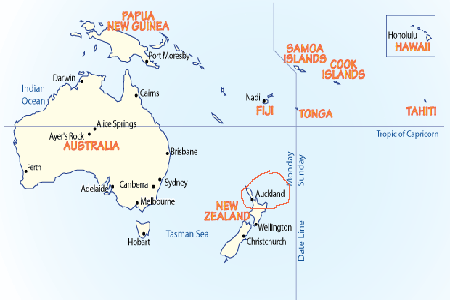 By no means am I trying to imply that I know where every country and every capital , flag, gem and bird — not at all.  But I know that compared to the rest of the US, I would probably be on  the advanced side — I can point out the US AND several other countries on a map and even some capitals and a fun fact or two.
But I guess I'm one of lucky ones.  In 3rd grade, my social studies teacher gave us a challenge at the beginning of the school year: the first person to write a report on all 50 states would win a special prize.  By 3rd grade, I had lived in Georgia, Florida and the Philippines and was back in Georgia, living in my small military home town.  Flipping through my encyclopedia Britantica learning state nicknames and other cool facts was so much fun for me. Once I got started, I couldn't stop.  Needless to say, I finished first and though I don't remember the prize, the best reward was a better understanding of the geography and facts of the place I call home.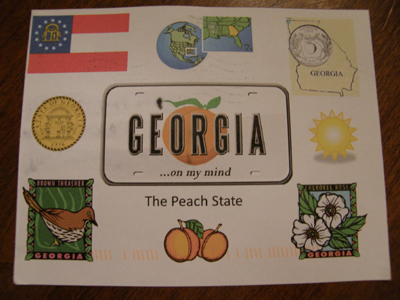 In middle school, my 6th grade social studies teacher continued the trend by having geography tests.  Before learning about the history and culture of that part of the world, we needed to know where it was located.  He would pass out blank maps of a certain part of the world and have us fill in the country name, capital city and any large bodies of water.  We would promptly check our responses and have the week to study before being re-tested on that same area for an actual quiz grade.  What a great intro to the world!
And let's not forget Where in the World is Carmen Sandiego? The 90's PBS game show (based after the computer game of the same name) that challenged contestants to complete tasks that tested their geographical knowledge in order to track down international world thief, Carmen Sandiego, before she pilfered another world treasure.  I LOOOVED this show and longed to be a contestant.  And who can forget the theme song?  (If any of you talented TV folks want to bring it back, I'd love to be the host, call me!! :-))
[jwplayer mediaid="407″]
So how can we fix this? Or does it even matter to you? Better geography lessons? I'm a huge proponent and advocate for education reform, especially the move from a didactic to experiential learning.  And while I can't give every child and adult a passport and send them off to explore the world, I'm glad that there are initiatives like Tracey Friley's One Brown Girl Adventure Camps and Passport Parties and all of the travel bloggers, study abroad programs and educators out there helping to make a difference.
Today there is lot of unsuspected condition which force individuals to take medicines. What can we order without formula? There are sundry drugs for male emasculation cure. If you're concerned about sexual problem, you have to learn about "viagra substitute" and "where to buy viagra". What is the most substantial info you must know about "how to get viagra"? Don't forget, consider "where to get viagra". What are the treatments sexual problems? The most common objectionable side effects of such medications like Viagra is stuffy or runny nose. Contact local soundness care purveyor if you have any dangerous side effect that bothers you. Do not keep out-of-date medicaments. Take them to your local apothecary which will dispose of them for you.
Share the love...

0


0

1

0

0