What? Another Travel Challenge?
Yes! Another travel challenge. I can feel you rolling your eyes at me, but before you close that browser, hear me out…
In the fall of 2010 I made the public announcement of my 30 by 30 travel challenge.  I vowed to make every possible effort to travel to 30 countries by the time I reach my 30th birthday on April 2012. In the 6 months since my announcement, I have traveled to 5 countries (Spain, France, Portugal, Brazil and Colombia), met some amazing new friends along they way, and have some pretty hilarious stories to tell.  Pretty impressive while still holding down a full-time job, eh? Now with 15 countries and 14 months to go, it really doesn't matter whether I reach my goal or not (though I'm confident I will), I have already accomplished the most important goal — no longer making excuses for not living the life I want.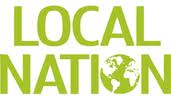 Next was the Wyndham Women on Thier Way Local Nation Travel Blogger Contest (Not really a challenge per se, but close enough). I know I harassed you all to death on Facebook and Twitter for your votes and I really, REALLY appreciate all of the support. Final decisions will be made on February 14th, but check out how I fared to date here. I'm very proud of what you helped me accomplish and confident more positive news is to come.
With two positive challenges down, why not go for a third?  They say third time's a charm and I want conquer this one more than ever! Besides there's something in it for you too..
The goal of this challenge, the 1000-1000 Travel Blog Challenge, is to increase my number of daily visitors to 1000 and monetize my blog to the tune of $1000 a month. I know that seems selfish, but it really isn't. See, in order to get to 1000 page views a day, I need page viewers. And in order to get page viewers, I need fresh and interesting content to get and keep viewers. This means stepping my game up and giving you what you want: the funny, embarrassing and even scary travel stories, tips on how to travel for free or really, really cheap and advice on what to do and see when you're on the road. It's a win-win situation.
So, here's what I need you to do…
Like my Facebook Page Absolute Travel Addict and join in the discussion
Read and Comment on my posts
Share with your friends and family
Subscribe to my RSS feed
Sit back and let me do the all the hard work…
Thank you in advance for helping me help you make your travel fantasies come true!

 It may seem that I'm a bit "challenge" obsessed, but I've found that this is a great way to set, work towards and meet your goals.  A supportive community of like-minded individuals to cheer you on, doesn't hurt either!  You should give it a try…
Share the love...

0

0

0

0

0

0