If you want to get in on the action one year for Jamaica Bacchanal, Jamaican travel writer Janeen Johnson offers her tips for getting the most out of the Carnival Experience.
Stay tuned for 2014 dates and information!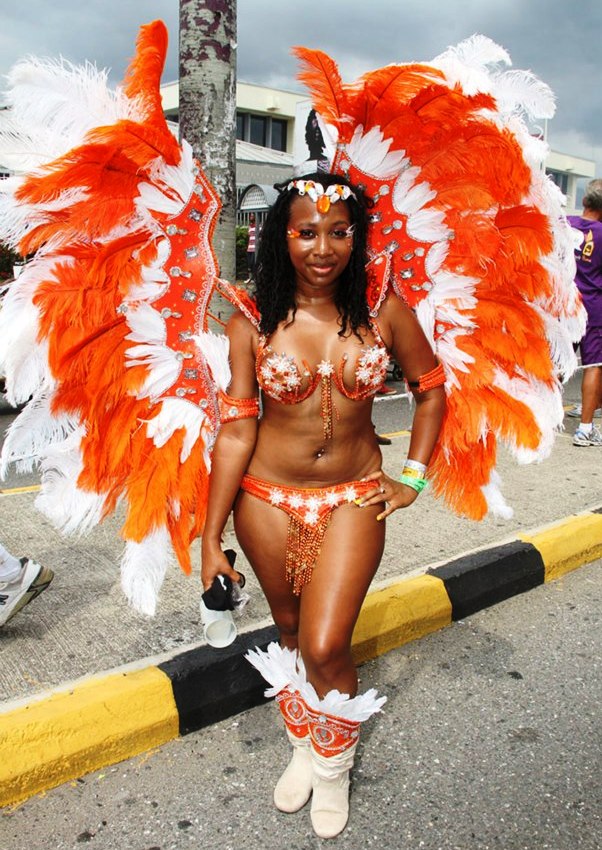 Top Tips for Jamaica Bacchanal
Plan your visit around J'ouvert and the Road March- Unless you live in Jamaica it's highly unlikely that you will be able to join in the 2 month long carnival activities so for first timers and visitors it's best to experience the main and final events of Bacchanal. Beach J'ouvert is normally during the Easter weekend and J'ouvert and the Parade are the following weekend. Next year Good Friday will fall on the 18th of April, although not guaranteed, it is a strong possibility that Beach J'ouvert will be on the 19th whilst J'ouvert and the Final Parade may be on April 25 and 27 respectively so circle your travel calendars; you have a year to plan.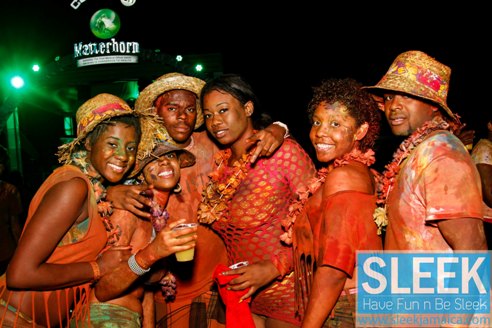 Recruit a Party Crew- It is possible to take on Bacchanal alone but for me half of the fun is doing it with a group of fun and like minded people. You will meet people but it's ten times more fun with a posse. My Carnival crew is usually a group of expats so I may be in need of a new crew next year. If your friends can't join you then websites like TravBuddy  and CouchSurfing are great to meet up with other travelers who may be seeking company. You will have way more fun.
Dress Comfortably and Practical- Bacchanal parties may be the only events where high heels and tight dresses may seem impractical in Jamaica. Wear sneakers or durable sandals for dancing, walking and overall comfort because you will be on your feet for hours. T-shirts and shorts are also recommended, but nothing fancy or expensive because, paint, water, powder or a combination of all three may be a part of the festivities on any given night.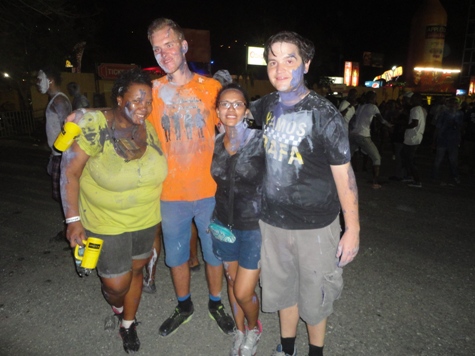 Be Safe, Protect Your Valuables- Wherever there is a crowd, the sad reality exists that there may be dishonest people, namely pickpockets. Bring only the items you need. Do not walk with passports, large quantities of cash, jewelry, expensive phones etc.  Bring a small photo ID or a copy of it, though you will be unlikely to need it. Take enough cash for drinks and the cab ride home and maybe a credit or debit card for unplanned expenses. Secure your valuables in a small pouch that you can keep close to you at all times. This is one of the few times that a fanny pack is highly acceptable at a party. Some people put their phones and cameras in Ziploc bags to avoid them getting wet as well as stolen. Have fun but don't let your guard down too much. I always take my camera, cell phone, cash and debit card in a case which hangs around my neck so I can see it at all times. Have fun but be safe.
Stay Hydrated - Most events are at nights but for Beach J'ouvert and the Parade, remember to keep water handy as well as protect your skin from the sun. Wear sunscreen because you will spend hours in the sun.
 Most importantly, have fun!
To view more photos and to get information on the events as well as purchasing costumes, please check the Bacchanal Jamaica Website  as well as their Facebook Page for updates and you should be all set to Fog Up Di Place come 2014.
Jamaica Bacchanal 2013
Want a sneak peak of what you missed in 2013? Check out these posts, by Jamaica travel writer, Janeen Johnson:
Jamaica Bacchanal: Socarobics and Bacchanal Fridays