If you didn't receive my email, Happy New Year! I wish you and your loved ones a very successful and prosperous 2016. If you've been around for a while, thank you for sticking it out with me another year. If you're one of the newbies, happy to have you join us.
Last year was another great year in the books. If you've been wondering what I was up to, here are some highlights from 2015…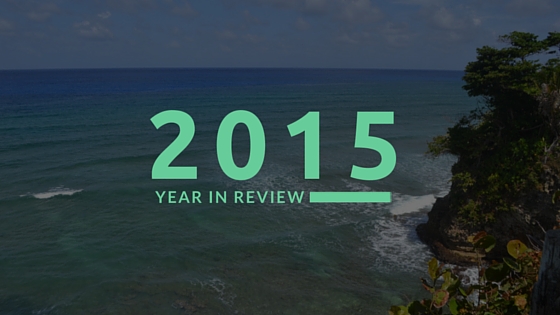 TRAVEL in 2015
When it comes to the number of trips and amount of time I spent on the road and in the air, that decreased significantly. Don't worry this won't turn into a long drawn out diatribe of how I've fallen out of love with travel. I haven't, but my priorities (at least for the short term) are definitely different. But I digress. Here's where I did go in 2015…
Diner en Blanc Kingston (Jamaica): This was my first Diner en Blanc experience and the inaugural event in Kingston. Despite a few hiccups with the food and wine pre-orders, it was a great time. Jamaica definitely knows how to party.
I'm not a fan of the whole BYOEverything concept, but I definitely recommend you do this event at least once, somewhere in the world. Get on a wait list now, because they do fill up fast: dinerenblanc.info!
A Month in South Africa: Man I love this place! I first visited South Africa in 2005, returned again in 2014 and again for another extended stay in 2015. I spent 1 month between Johannesburg and Cape Town and had a blast. I don't think I'll ever tire of that country and plan for this to be the destination of the next group trip I host. Sign up here for updates if you're interested.
New Country of the Year – Seychelles: En route to Dubai, I extended my layover to explore The Seychelles for the first time. The country is absolutely breathtaking. I spent all of my time on the main island, Mahe, but look forward to returning to explore other islands in the near future.
My only gripe is the really crappy treatment upon arrival in immigration. I arrived on a flight from Johannesburg that was heading on to Abu Dhabi. While a large percentage of the passengers looked like me on the flight, I was the only one who looked like me who deplaned and actually stayed in the Seychelles. I can't tell you how many times I was questioned, pulled out of line, had my bag searched and searched again while other breezed on by without a single question. They even questioned the validity of my US Passport. I later learned this was a common occurrence of more melanated visitors to the island. Not cool Seychelles, not cool at all.
A Return to Dubai: I made a quick return trip to Dubai for the Arabian Travel Market. The highlight of this trip was dinner at At.mosphere at the Burj Khalifa. Given its location in the tallest building in the world, it's no surprise that Atmosphere holds the record for the highest restaurant above ground level. Food was amazing and service impeccable, something Dubai tends to always get right, in my experience. Plan ahead to book a table by the window.
Urban Escape: In August, I led a group of 10 travelers for a week long adventure in Kingston and Portland, Jamaica. I couldn't have asked for a better group of people to join me and based on the feedback, they enjoyed the experience as well. Don't believe me? Read what one of the attendees had to say here and check out some of the photos in Instagram at #uejamaica.
Other 2015 Happenings
Adopted Peabody: As you may have read my last post, you know I adopted a dog. Peabody has definitely been an interesting addition to my life and I've enjoyed playing mom to my little fur baby.
Tidied Up: Despite not having a permanent home since selling most of my things and renting out my condo in 2009, I managed to somehow still accumulate stuff and hold on to things I didn't wear or use. After reading several articles on the Kondo Method I decided to pick up The Life-Changing Magic of Tidying Up by Marie Kondo and give it a try. It took a few days, but the end result is a closet and apartment that holds (mostly) things I absolutely love and/or need. I'm not quite a minimalist, but this is a happy compromise.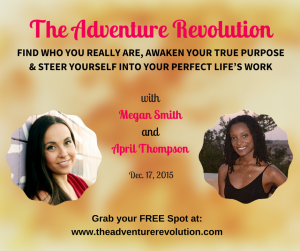 The Adventure Revolution Summit: I was one of several travel and lifestyle experts asked to speak at the first Adventure Revolution Summit hosted by Megan Smith. In our interview, I talk a little about my story, what I do and how I help those who need a bit more guidance on their travel and lifestyle journey. If you missed the event, replays of all of the interviews and free gifts are still available until January 8th.
Signed a Lease: For a while the thought of signing a lease and being committed to a place in the US for 6, 9 or 12+ months gave me heart palpitations. But now that I'm back in my own semi permanent place again, it feels so good. The last few years were amazing and I definitely prefer long term stays over quick trips, but the (almost) 24-7 nomadic life is not a goal I aspire to ever achieve.
Got Reacquainted with Atlanta: From a walking food tour to tons of media events, new restaurants and lots of summer festivals, it's been great digging back into the city that I've neglected for so long. Atlanta really is a fun place to be and I look forward to digging into it more in the next year. If you're ever in town, let's meet!
Quality Time with Friends and Family: Being able to spend more time with friends and family especially on holidays and birthdays and other special occasions has to be the highlight of the year. I know I haven't reconnected with everyone, but I'm getting there…slowly.
2016 Goals & Aspirations
I have mapped out a ton of goals and plans for 2016 for every area of my life. I won't bore you with the details, but as a highlight, my focus is on people, activities and opportunities that support or align with my core desired feelings of LOVE, ABUNDANCE, RADIANT HEALTH and FREEDOM.
For the first time, I'm actually using a day planner to better organize my thoughts and my sometimes very hectic schedule. There are tons of options out there, but I opted for The Desire Map Planner – Daily Edition from Danielle LaPorte and so far so good.
In the latter part of 2015, I let really slipped on reading. So in 2016 (and of course beyond), I will read at least 2 books per month. If you want to keep track and see what titles I finish, check out the 2016 Reading Challenge page.
I'm still working on setting my travel goals, but I'll keep you updated on where my passport takes me next…
What about you? What were some highlights from 2015? What are you looking forward to in 2016?
Today there is lot of unsuspected state which force individuals to take medicines. What can we order without recipe? There are sundry drugs for male impotency cure. If you're concerned about sexual problem, you have to learn about "viagra substitute" and "where to buy viagra". What is the most vital info you must know about "how to get viagra"? Don't forget, consider "where to get viagra". What are the treatments sexual problems? The most common undesirable side effects of such medications like Viagra is stuffy or runny nose. Contact local health care provider if you have any dangerous side effect that bothers you. Do not keep out-of-date medicaments. Take them to your local apothecary which will dispose of them for you.
Share the love...

1


0

0

0

0