Daytona Beach: The Festival Capital of Florida
This post brought to you by Daytona Beach Area Convention & Visitors Bureau. The content and opinions expressed below are that of Absolute Travel Addict.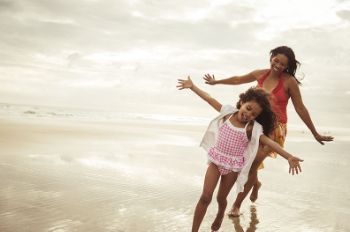 It's been years since I last visited Daytona Beach.
Growing up in Valdosta, GA, it was one of the many Florida beaches my family would trek to for a fun weekend getaway. In less than 3.5 hours we had finished chanting "Are we there yet!" and had our toes squished deep in refreshing wet sand.
Outside of a few major party weekends, there were, and still are, tons of kid friendly options and opportunities for outdoor fun. There's not only the swimming and snorkeling at the offshore reefs, but a host of state and local parks like Bicentennial Park and the Lake Woodruff National Wildlife Refuge. Running on a tight budget? There are tons of free things to do in Daytona Beach that are no shortage of fun:
Southern Museum of Photography: Photography and art and culture lovers will love the Southern Museum of Photography which exhibits, collects and preserves and interprets photographs for the benefit of the community and students at Daytona State College. It's one of only 13 facilities in the United States dedicated solely to photography.
Mary McLeod Bethune Home and Graveside: Mary McLeod Bethune was a civil rights leader, educator and founder of Daytona based Bethune Cookman College (BCC). Her home, now  a national historic landmark, is situated on the grounds of BCC and showcases artifacts and photos of her life, famous visitors and US presidents.
Angell & Phelps Chocolate Tour: Chocoholics rejoice! Rated one of TripAdvisor's Sweetest attractions in the US, this free 30 minute tour of the Angell and Phelps Chocolate Factory will leave your mouth watering. After learning how it's made you can purchase samples of their chocolates, fudges and other speciality items including chocolate covered bacon and white chocolate sunny side up eggs.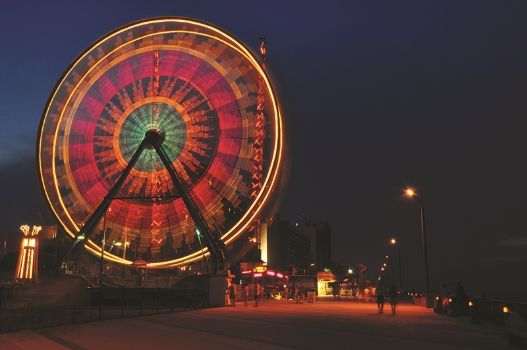 Little did I know, Daytona Beach is the festival capital of Florida…and I love a good festival! This fall I've got my eye on the Halifax Art Festival, which is celebrating its 52nd anniversary the first weekend in November. Over 45,000 patrons come out to view the work of 200+ national artists, live entertainment and fine dining at local cafes and restaurants. Proceeds of this premiere event benefit the Museum of Arts and Sciences. It's been years since I've visited Daytona Beach, but it's about time I planned another trip. What about you? The beach awaits…
Share the love...

0

0

0

0

0

0