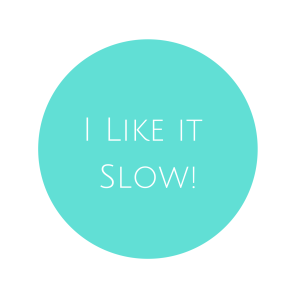 Thirty countries before I turned 30.
That was the goal I set in 2010. I had less than 2 years to take my barely double digit country count and more than double it. A hefty task, but I was up for the challenge.
At the time, travel was back in my life with a vengeance and I just had to do and see it all…immediately. Apparently before it all disappeared. Or my passport was revoked. Or something.
Making Progress
In the first several months, I made great strides towards my goal. A few weeks in Europe? Three countries added to the list. Speaking engagement in Italy. Check. Another opportunity for Caribbean adventure, I took it.
At the rate I was going, I could have easily made my 30 by 30 goal. I had more than enough money and frequent flyer miles to fund my trips. And, given that I worked remotely, I had the time to make it happen as well.
But there's a reason there are no blog posts about Copenhagen or Amsterdam or a handful of other destinations. It was just too much, way too fast. A discount fare popped up. Boom! I had my ticket booked and I was out. But when I returned, I was drained, tired and sometimes sick.
Alas, when my 30th birthday rolled around, I was still 10 or so countries shy of my goal. Why?
I finally decided to slow down!
The energy and excitement of my travel challenge had worn off and honestly, I had already achieved the best side effect and unintended goal of the challenge — to stop making excuses and design my ideal life.
Instead of 30 countries, I'd found something better — the art of slow travel.
What is slow travel, you ask?
There are various definitions across the web. For me, it's less about the mode of transportation, time frame or the destination and more about the mindset and the journey as Lola Akimade Akerstrom writes in SlowTravelStockholm.com:
"Slow Travel encourages us to slacken our pace, re-consider our motivations (and itineraries) and embrace a "less is more" instead of a "fast is better" ethos. It emboldens us to take pause. To think. To saunter instead of rush and enjoy the details instead of blurring past them."
It was a rushed first trip to Jamaica for a wedding that started me on my slow travel movement. I didn't call it that. Hell, I didn't even know that was a thing. I just knew that in the 4 or 5 days in Jamaica, I'd only seen a quick snapshot. What I saw I liked, and I wanted more.
So I went back. For weeks and then months. I sauntered around the country getting to know the people around me and the culture. I explored, many times the same places, over and over. I made friends…real ones. I became a regular and met my neighbors. I asked LOOOOTS of questions and volunteered my time. I worked hard, partied almost as hard, slept a lot and limed on fabulous beaches. And so much more.
Even after visiting each parish multiple times and as much as others (and sometimes myself) consider me a Jamaica "expert", there's still so more to see, do, and learn. I look forward to doing just that in the future…slowly.
By no way am I saying that slow travel is the only way or that you can't really experience the world in one week or 48 hour increments. Not at all. I've been on some amazing one week and long weekend trips and will continue to do so moving forward. But I've. As I've stated time and time again, travel is personal. Always do what calls you and satisfies your why, whatever that may be. Because honestly, nothing else really matters.
Are you a slow traveler? Tell me all about it in the comments below?
Happy travels,
April
P.S. Have slow or long term travel aspirations? Sign up for updates on how to turn inspiration into action.
Today there is lot of unsuspected condition which force individuals to take medicines. What can we order without recipe? There are sundry drugs for male emasculation cure. If you're concerned about sexual problem, you have to learn about "viagra substitute" and "where to buy viagra". What is the most essential data you must know about "how to get viagra"? Don't forget, consider "where to get viagra". What are the treatments sexual problems? The most common unwanted side effects of such medications like Viagra is stuffy or runny nose. Contact local heartiness care provider if you have any dangerous side effect that bothers you. Do not keep out-of-date medicaments. Take them to your local apothecary which will dispose of them for you.
Share the love...

0


0

1

2

0