Make Your Travel Dreams a Reality in 2014

Happy New Year!
I hope you all had an amazing holiday season with friends and loved ones and 2014 is off to a great start. I'm extremely grateful for another year of life (and travel) and excited for everything 2014 has in store…
2013 Travel Year in Review
In terms of travel in 2013, it was another great year. The majority was spent in my second home, Jamaica. (Surprise, Surprise). In addition to the usual beach time, stage shows and lots of eating, I did a few new things:
Got into Jamaican sports and attended live cricket, football (soccer) and track events
Attended my first Independence party, SPF, in Ocho Rios
Was in a Red Stripe Promotional Ad that never got released
Published an article in TravelChannel.com about Jamaica, etc.
Between trips to Jamaica, I managed to jet off to a few different places…
Spain
I traveled to Spain to explore the beautiful Catalonia region as a guest of Charming Villas Catalonia.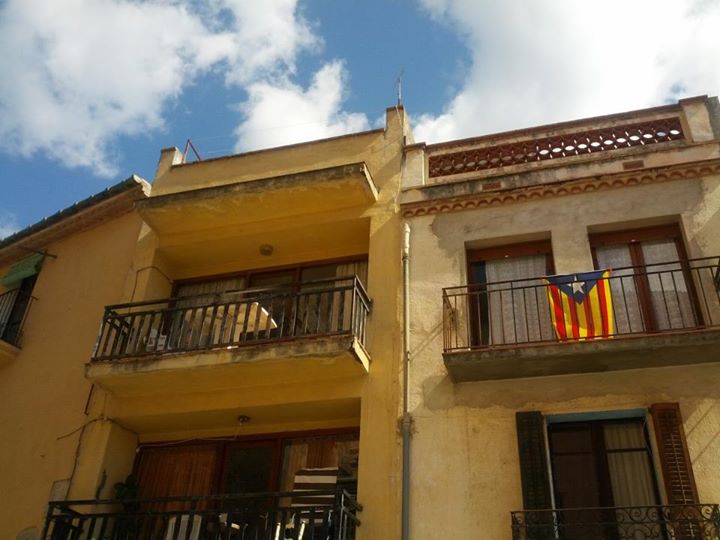 Blog posts: A Week in Catalonia | My first Calçotada: How to eat calçots
Georgia Road Trip
After Spain, I returned to Atlanta for a Mini Road Trip Around Georgia with one of my favorite people from Jamaica. We hit up my hometown, Valdosta, beautiful Savannah, Macon, home of my undergrad Alma mater and of course Atlanta.
A Month in NYC
I love NYC, but not enough to endure the cold winters and ridiculous rental rates. One month in the summer is the perfect compromise! Though last May was a very rainy one, I still enjoyed the view from DUMBO apartment on the East River, exploring Brooklyn, eating myself into a food coma and even a Sex and the City Tour of the city.
TBEX Toronto
Next up was TBEX in Toronto. I finally got to put some names with faces in real life, scored some writing assignment, and won a pass for the next North American conference. It was my first time in Toronto, but due to the conference I didn't see much of it. Will definitely be back again to explore the city.
Philadelphia
Guests of the Greater Philadelphia Tourism Marketing Corp,  my little sister, Amber,  and I packed our bags for a weekend exploring Philly and its neighborhoods — a bit of a departure from the typical Center City and historic tourist focus.
Now when I think Philadelphia, I think gastronomy, tax-free shopping art and culture and so much more! A weekend was definitely not enough time to really dig into what Philly had to offer, but it was a great entree and I look forward to returning again in the near future.
Philly Blog Posts: The City of Sisterly Love | Philadelphia Travel Guide  
Ghana
After leaving Philly, I packed my bags for Ghana to visit a good friend from Jamaica. The trip was supposed to be just 2 months – a replacement of my typical holidays in Jamaica to escape the winter. Well, two months has turned into a projected 4 months and who knows how much longer. I've really enjoyed learning more about the transatlantic slave trade and visiting these historic sites first hand. The people are amazingly friendly and welcome and so much reminds me of being in Jamaica (more on that later).
My travel dreams for 2014 and beyond
I've come to realize that longer term travel is definitely my preference. I'm not opposed to a 4 day or one week getaway, but my goal is to really dig into one country each year for at least a month. I haven't decided on that destination for 2014 yet, but once I do, I'll let you know.
What are you travel dreams?
I love sharing my travel experiences in hopes that I inspire you to get your passport and try something new, but this year I want to take it a step further. For those who need that extra kick in the pants to get moving I want to help.
In 2013 I released my first e-book, How to Travel the World Without Quitting Your Job, which highlights my personal experiences that led me to making my travel dreams a reality. While the book does offer a lot of first hand insight and advice valuable to many, I do realize other may need a more personalized approach that aligns with their current situation.
Does this sound like you? If so, sign up for notification of the new project underway to help you make your travel dreams a reality?
Today there is lot of unsuspected condition which force individuals to take medicines. What can we order without formula? There are sundry drugs for male impotency cure. If you're concerned about sexual problem, you have to learn about "viagra substitute" and "where to buy viagra". What is the most substantial information you must know about "how to get viagra"? Don't forget, consider "where to get viagra". What are the treatments sexual problems? The most common objectionable side effects of such medications like Viagra is stuffy or runny nose. Contact local heartiness care purveyor if you have any dangerous side effect that bothers you. Do not keep out-of-date medicaments. Take them to your local apothecary which will dispose of them for you.
Share the love...

0


0

7

2

0