#VisitPhilly: The City of Sisterly Love
Will Smith, the Liberty Bell and cheesesteak. When someone mentioned Philly, these were the images that came to mind.
Despite having family who's called the Philadelphia area home for decades and the many trips I've made to the region, I'd never actually set foot in the city of brotherly love until this November.
Guests of the Greater Philadelphia Tourism Marketing Corp,  my little sister, Amber,  and I packed our bags for a weekend exploring Philly and its neighborhoods — a bit of a departure from the typical Center City and historic tourist focus.
Of course we had to have the obligatory cheese steak and hoagie from Jim's and I fell in love with Federal Donuts (the plain and cookies n' cream are the BEST). But food wasn't my only guide.
After visiting the Love Sculpture in the Shinjuku district of Tokyo, Japan, I had to check out Philly's. I'll admit, I was a bit surprised at how small the JFK Plaza statue stood. Regardless, we still took a moment to take directions from a local "photographer" for our "sisterly love" photo shoot.
In one of my favorite neighborhoods, Northern Liberties,we enjoyed strolling the streets and checking out the tons of boutiques boasting vintage and quirky clothing, shoes and accessories. Unfortunately I didn't find anything in my size, but I did enjoy a hot cup of tea from the Random Tea House and curiosity shop. NoLibs as it's sometimes called seems like an ideal place to live, work and play given it's walk-ability and myriad of things to do from shopping and dining to nightlife. Next time I'll be sure to give the shopping another go (especially since it's tax-free) and  head to Silk City, an outdoor diner, bar and lounge that got the thumbs up from fans on my Facebook page.
Over the weekend we made stops across Bella Vista, Fish Town, University City and more of greater Philadelphia. One of the areas I was most excited to explore was West Philadelphia. Not only is it where my uncle spent some of his earlier years after leaving his south Georgia home, but it's diverse and full of  history.
I had the chance to meet Derek Rouse, a Philly native and  creator of Ma'at International Travel Network, a travel community that seeks to provide global cultural and historical awareness, with a heavy focus on African American culture in West Philadelphia. In the short time we connected, he was able to point out landmarks of cultural significance which I look forward to exploring further on my next trip to Philly…
Now when I think Philadelphia, I think gastronomy, tax-free shopping art and culture and so much more! A weekend was definitely not enough time to really dig into what Philly had to offer, but it was a great entree and I look forward to returning again in the near future.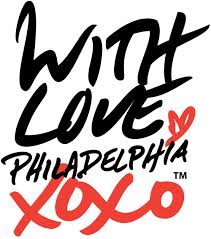 Because I couldn't let me my sister get away without doing any work, she's compiled a list of highlights from our trip here. If you're looking to visit Philly, check out these spots or more recommendations from VisitPhilly.com.  Center city is great, but be sure to venture out into some of the diverse, quirky and eclectic neighborhoods as well.
 Have you been to Philly? Planning a trip soon? Let me know in the comments below.
Today there is lot of unsuspected condition which force individuals to take medicines. What can we order without recipe? There are sundry drugs for male emasculation cure. If you're concerned about sexual problem, you have to learn about "viagra substitute" and "where to buy viagra". What is the most substantial data you must know about "how to get viagra"? Don't forget, view "where to get viagra". What are the treatments sexual problems? The most common objectionable side effects of such medications like Viagra is stuffy or runny nose. Contact local health care producer if you have any dangerous side effect that bothers you. Do not keep out-of-date medicaments. Take them to your local apothecary which will dispose of them for you.
Share the love...

0


0

0

0

0