I'm a Verizon Wireless Ambassador!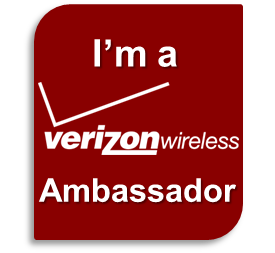 Hey travel lovers! I am really excited to announce that I'm now a Verizon Wireless Ambassador!! (I'm still doing my happy dance!)
So what exactly does being a Verizon Wireless Ambassador mean?
Well, for the next 3 months I'll be test driving the Blackberry Z10 and giving you my thoughts on how it works for me in my every day life as a digital marketer and avid traveler.

I've been a Blackberry user on and off for the last 7 years and a Verizon customer for longer so this is a perfect match. And, it all comes at a perfect time as I'm in the middle of exploring my home state of Georgia. I'll be giving my Android a bit of a break to use the Z10 to capture memories from the trip, like these beautiful cherry blossoms in Macon, GA.

Are you a Blackberry Z10 owner or considering getting one? I'd love to hear from you!

*Disclosure: I am participating in the Verizon Wireless Ambassador program and have been provided with a wireless device and three months of service in exchange for my honest opinions about the product.

Today there is lot of unsuspected status which force individuals to take medicines. What can we order without prescription? There are sundry drugs for male emasculation cure. If you're concerned about sexual problem, you have to learn about "viagra substitute" and "where to buy viagra". What is the most substantial information you must know about "how to get viagra"? Don't forget, consider "where to get viagra". What are the treatments sexual problems? The most common undesirable side effects of such medications like Viagra is stuffy or runny nose. Contact local heartiness care purveyor if you have any dangerous side effect that bothers you. Do not keep out-of-date medicaments. Take them to your local apothecary which will dispose of them for you.

Share the love...

0


0

1

0

0