I'm a Verizon Wireless Ambassador!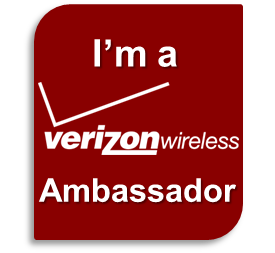 Hey travel lovers! I am really excited to announce that I'm now a Verizon Wireless Ambassador!! (I'm still doing my happy dance!)
So what exactly does being a Verizon Wireless Ambassador mean?
Well, for the next 3 months I'll be test driving the Blackberry Z10 and giving you my thoughts on how it works for me in my every day life as a digital marketer and avid traveler.

I've been a Blackberry user on and off for the last 7 years and a Verizon customer for longer so this is a perfect match. And, it all comes at a perfect time as I'm in the middle of exploring my home state of Georgia. I'll be giving my Android a bit of a break to use the Z10 to capture memories from the trip, like these beautiful cherry blossoms in Macon, GA.

Are you a Blackberry Z10 owner or considering getting one? I'd love to hear from you!

*Disclosure: I am participating in the Verizon Wireless Ambassador program and have been provided with a wireless device and three months of service in exchange for my honest opinions about the product.

Share the love...

0

0

0

1

0

0