LAUNCH DAY: How to Travel the World Without Quitting Your Job
I'm super excited!!! It's finally March 26th and that means it's Launch Day!!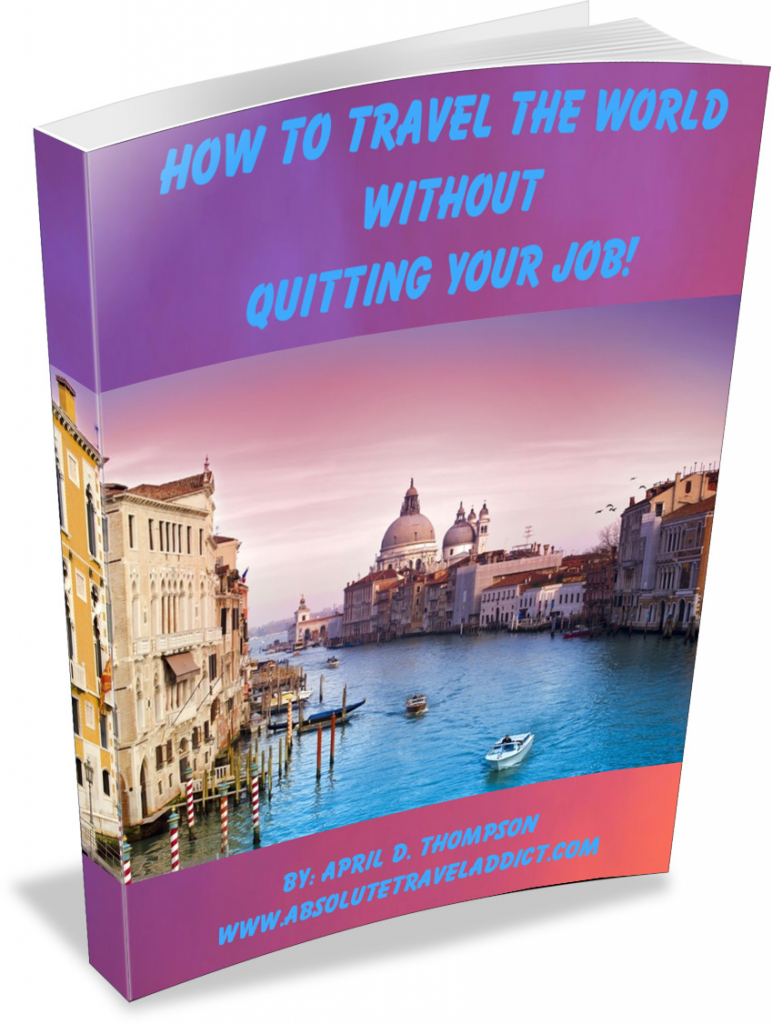 My very first e-book is now available for download for $7.99! I'm excited to finally share with you my story and how I make this travel thing work for me.
I love to travel and share my experiences with you, but if I'm not helping someone do or experience something even a little different, then what's the point?
Many of you have asked how I do what I do and want to let you all know that is it possible to travel more without quitting your job and selling everything. In this book I offer practical advice to help you make it happen!
Learn more and purchase your copy HERE!
I hope you guys enjoy the read. Let me know what you think!

Announcement: 15% of all sales for the next week will go towards buying items for the residents at the Golden Age Home in Kingston, Jamaica. I first visited while volunteering on Christmas Day last year and continue to make periodic visits while in Jamaica.
Share the love...

0

0

0

0

0

0