I had such a lovely and relaxing weekend in Portland that I almost forgot about the travel memoir giveaway….oops!
Here are the travel memoir winners…
I went through and numbered all of the entries and used a random number generator to pick the 3 lucky winners. And they are….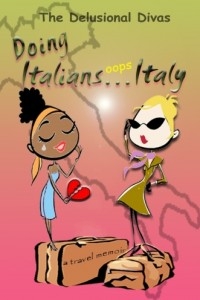 Drum Roll Please…
#9: Monica C.
#17:  Renee W.
#22: Sofie
Congratulations to the winners. I'll be in contact with you soon to claim your prize!
Many thanks to the Delusional Divas for sponsoring this giveaway!
**Reminder**
The Traveling Brown Girls Carnival is coming back to town soon!! Have a blog post you want to submit? Be sure to get them in to Monique from Mo Travels. Details are below:
Carnival Host:  @Monique_Rubin
Carnival Date:  February 5, 2013
Travel Topic:  The Top 5 Travel Necessities No Travelista Should Live Without
Publish your post and then submit to MsWoodenShoes@yahoo.com on February 3, 2013