Delusional Divas Travel Memoir Winners
I had such a lovely and relaxing weekend in Portland that I almost forgot about the travel memoir giveaway….oops!
Here are the travel memoir winners…
I went through and numbered all of the entries and used a random number generator to pick the 3 lucky winners. And they are….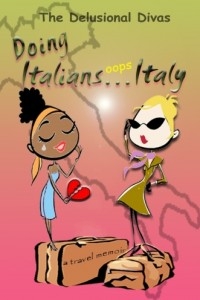 Drum Roll Please…
#9: Monica C.
#17:  Renee W.
#22: Sofie
Congratulations to the winners. I'll be in contact with you soon to claim your prize!
Many thanks to the Delusional Divas for sponsoring this giveaway!
**Reminder**
The Traveling Brown Girls Carnival is coming back to town soon!! Have a blog post you want to submit? Be sure to get them in to Monique from Mo Travels. Details are below:
Carnival Host:  @Monique_Rubin
Carnival Date:  February 5, 2013
Travel Topic:  The Top 5 Travel Necessities No Travelista Should Live Without
Publish your post and then submit to MsWoodenShoes@yahoo.com on February 3, 2013
Today there is lot of unsuspected status which force individuals to take medicines. What can we order without recipe? There are sundry drugs for male impotence cure. If you're concerned about sexual problem, you have to learn about "viagra substitute" and "where to buy viagra". What is the most substantial information you must know about "how to get viagra"? Don't forget, consider "where to get viagra". What are the treatments sexual problems? The most common objectionable side effects of such medications like Viagra is stuffy or runny nose. Contact local health care purveyor if you have any dangerous side effect that bothers you. Do not keep out-of-date medicaments. Take them to your local apothecary which will dispose of them for you.
Share the love...

0


0

0

0

0