5 Incredible Experiences in the Patagonian Region
There are not many regions on Earth that can claim to include towering snow capped mountains, lush green forests and dramatic frozen glaciers. Patagonia is home to all of these and much more. Situated in the southern end of South America, the un-spoilt territory is shared between Chile and Argentina and has a population of fewer than 2 million. With the magnificent landscapes of the Andes Mountains and breathtaking seascapes of the expansive Pacific Ocean, Patagonia is truly a location to host the trip of a lifetime. Here are 5 experiences that highlight some of the very best activities that allow you to make the most from what Patagonia has to offer:
Trek the Infamous Torres del Paines National Park
If there's one area that manages to capture everything that makes Patagonia so unique, it's the Torres del Paines National Park. At just under 1000 square miles, the park includes the Cordillera del Paine mountain range, Lake Nordenskjold and the Grey glacier. By far the most exciting and safe way to see the park is on a professionally guided trek. Typically taking between 5-10 days, these challenging walking tours enable you to see incredible ice caps and vistas whilst under the wing of an experienced guide. While some may choose to camp en route, it is also possible to hire 'Refugios', comfortable mountain huts that can provide basic creature comforts that are welcome after a long day's trekking.
Marvel at the Parque National los Glaciares
If the idea of a week-long mountainous trek is a bit too taxing for you but you still want to experience the majesty of Patagonia's glacial terrain, this could be for you. Taking just 2 days, trekking the Los Glaciares National Park offers a time and cost effective alternative to the Torres del Paines. Despite the limited time, the tour promises incredible views of some of the nation's most spectacular glaciers whilst hiking through the Rio Blanco valley. Upon reaching the Cerro Torre glacier, participants are able to have a go at ice climbing before returning to the local town of Chalten.
Explore Patagonia's Newest Town
What better way to wind down from an extreme mountain trek than exploring the small and remote town of El Chalten? Founded in 1985, this tiny town is the heartbeat of Patagonia's climbing and hiking community. With a selection of accommodation options complimented by restaurants and bars, El Chalten is a great place to relax and exchange trekking tales with fellow travelers. With minimal connection to the outside world, this town is represents a fantastic opportunity to escape from 'normal life' and really embrace the remoteness of Patagonia.
Whale Watch at Puerto Madryn
As well as hosting some of the world's most stunning scenery, Patagonia is home to some of the world's most extreme creatures. One incredible opportunity available in Patagonia is to encounter the diverse ocean life by kayak. The Pacific Ocean that surrounds Patagonia's west coast is home to some of the giants of the sea. Get as close as possible to admire orca whales, sea lions and penguins from the comfort of a kayak before heading back to the beach for a BBQ and night's sleep under the stars.
Venture to Antarctica
Patagonia's geographical location means it's a great place from which to access the vast icy desolation of Antarctica's ice sheets. Follow in Shackleton's footsteps by cruising to Antarctica in a steel reinforced ship. These trips allow you to leave the safety of the ship in order to glide through the crystal clear waters in inflatable Zodiac boats, taking in sights such as the huge floating tabular ice bergs and the colonies of penguins and seals that inhabit them. If you're apprehensive about sailing or simply don't want to sacrifice the time it takes, combined cruise and flight trips are available.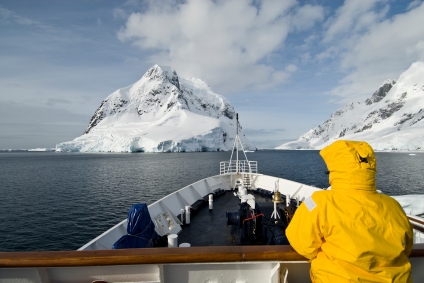 Due to the remote and un-spoilt nature of the Patagonian region, it can be hard to arrange exploration trips without professional guidance. Swoop Patagonia is a UK based firm that has extensive experience in travelling the region and offer an extensive range of great package deals that cover a wide range of experiences and activities.
Today there is lot of unsuspected state which force individuals to take medicines. What can we order without prescription? There are sundry drugs for male impotence cure. If you're concerned about sexual problem, you have to learn about "viagra substitute" and "where to buy viagra". What is the most essential info you must know about "how to get viagra"? Don't forget, regard "where to get viagra". What are the treatments sexual problems? The most common undesirable side effects of such medications like Viagra is stuffy or runny nose. Contact local soundness care purveyor if you have any dangerous side effect that bothers you. Do not keep out-of-date medicaments. Take them to your local apothecary which will dispose of them for you.
Share the love...

0


0

0

0

0