4th Annual Seniors Christmas Dinner
This year marks my second Christmas in Jamaica. Last year I spent the holiday weekend at Hellshire beach and at a friend's house stuffing my face. But this year, things are going to be a little different.
For the 4th year in a row, Chef Brian Lumley and his sister Stephanie, will be hosing the Annual Seniors' Christmas Dinner at The Golden Age Home in Kingston. The Golden Age Home, a Government owned company, has been operating in Kingston for almost twenty-five years providing residential care and facilities for the indigent elderly in Kingston and St. Andrew parishes.
I had the chance to meet Chef Lumley at the Saint International Color Me High Fashion event this week and he shared a little background on the event. His grand father is a resident at the Golden Age Home and for the last three years he and his sister have been making Christmas a little more special for the residents in cluster F with dinner and most recently, Christmas gifts as well. I'm happy to join them in spreading a little bit of Christmas cheer and would love your support.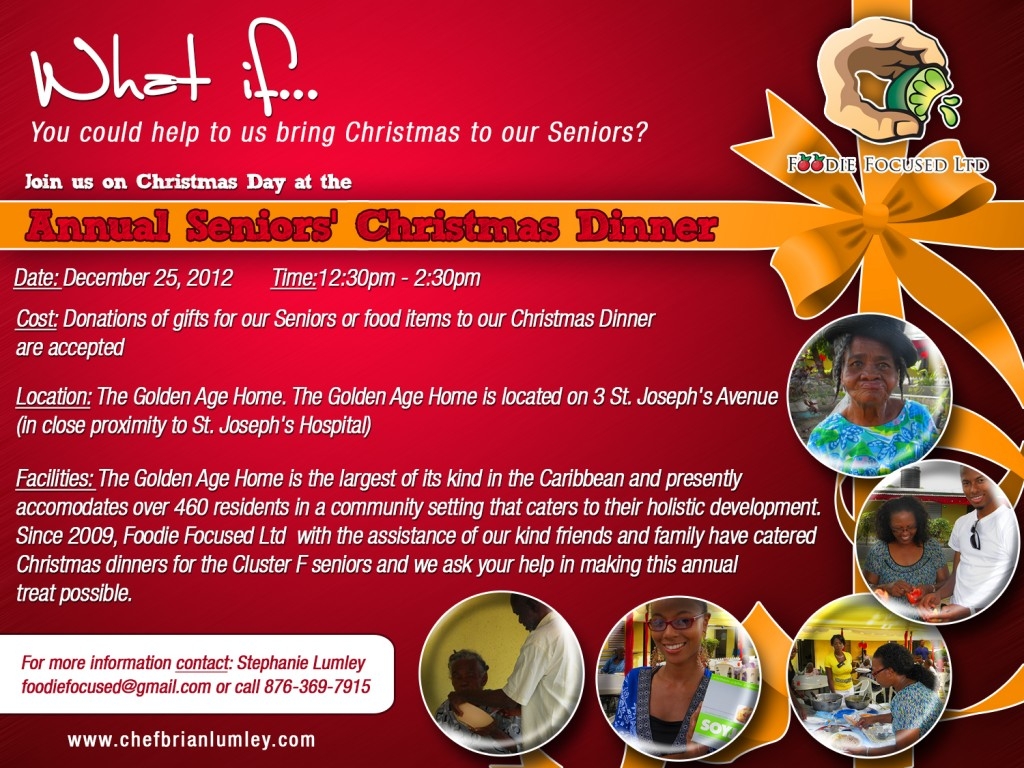 If you are in Jamaica and can make a donation, please do so. Details are above and a list of items that are being requested are listed below.
For all of you Jamaica lovers who aren't on the island, you can still help. I'll be making runs to the store for gift and food items on December 21st. Any amount you can donate via Paypal is greatly appreciated and will go toward items on the list! You can make your donations here.
 Many thanks for your contribution and Happy Holidays!!!
Share the love...

0

0

0

0

0

0