The Women's Emotional Wellness Conference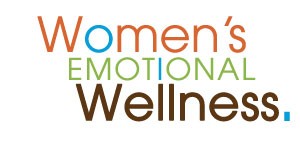 It's no secret, The Absolute Travel Addict is a travel blog. I travel, review accommodations and post pictures of my adventures from various corners of the world. And that was my intention, to travel and create a space that encourages others to get a passport, explore the world and live their best live. On the surface it may seem like I'm just galavanting around Jamaica and the rest of the globe without a care in the world or no problems. But, please don't get it twisted. I'm human and my life is far from perfect. I just like LOVE to travel and will do almost anything to make it happen.
Just as recent as 2.5 – 3 years ago I was miserable. My job was stressing me out. People were annoying me to no end. I was in a sucky relationship and emotionally drained. It didn't happen overnight, but I found a way to get myself together and started making changes to live my life on my terms. It all started with finding emotional balance. While travel was a big part of getting there, a continuous effort is needed to maintain it. There are still days where I fall into an emotional slump. Somebody pisses me off at work or I don't know what to do next, but I've learned to identify when this is happening and how to cope.
Click to Tweet: Whatever we plant in our subconscious mind and nourish with repetition and emotion will one day become a reality. ~Earl Nightingale
I'm really excited to join Akilah Richards of Execumama.com and a crew of awesome women for the first Emotional Wellness Conference starting on September 3rd. For the entire month we will share with you how we stay emotionally well in the midst of all of the moving, shaking, traveling, working and other obligations and life situations we deal with.
I hope you decide to join us. Registration is complementary and all discussion will be on-line. To register, just click the image below and follow the instructions! Bless!
Today there is lot of unsuspected condition which force individuals to take medicines. What can we order without prescription? There are sundry drugs for male impotency cure. If you're concerned about sexual problem, you have to learn about "viagra substitute" and "where to buy viagra". What is the most substantial info you must know about "how to get viagra"? Don't forget, view "where to get viagra". What are the treatments sexual problems? The most common undesirable side effects of such medications like Viagra is stuffy or runny nose. Contact local soundness care provider if you have any dangerous side effect that bothers you. Do not keep out-of-date medicaments. Take them to your local apothecary which will dispose of them for you.
Share the love...

0


0

1

0

0