Travel Tuesday: 'Round the World with Nailah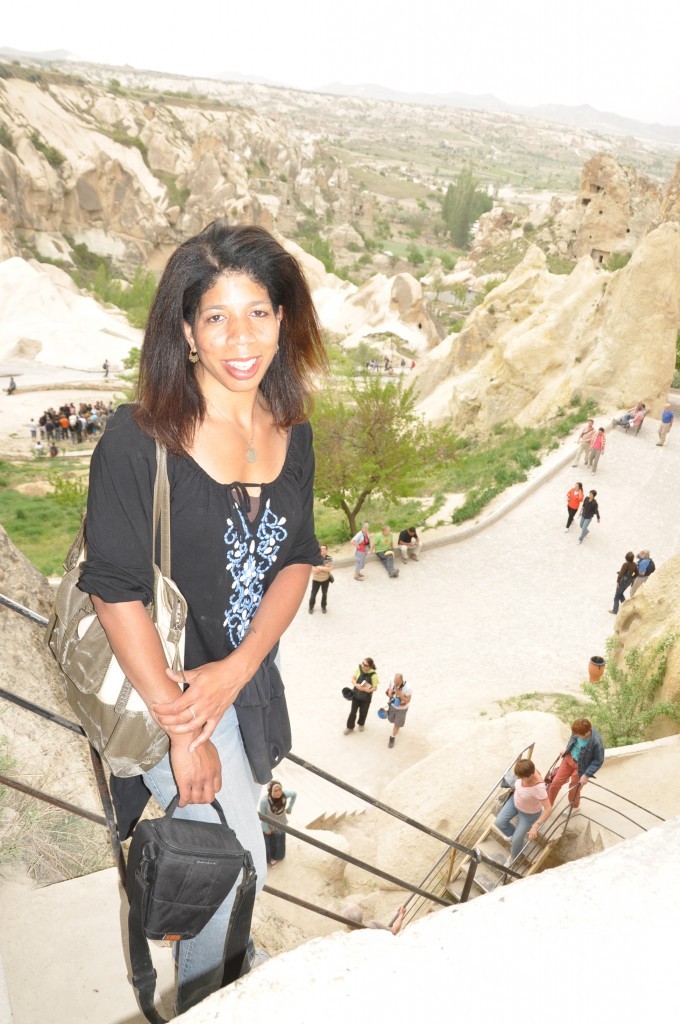 I had the pleasure of meeting Nailah last year in Los Angeles (at a travel event of course) and in the months before my departure, we were able to meet a handful of times and talk travel, life, blogging, and escaping the rat race.
A few months after I settled in Jamaica, she did just that; quit her job and began preparing for a 5 month trip around the world. She left the US on April 1st (yep, April Fool's Day) and is due back on August 30th (we'll see if she actually comes back).
Nailah took a few moments to answer a few questions about her trip so far. I haven't been on a RTW trip, but she sure makes it tempting. Enjoy!
What was your former job and what made you want to quit?
I spent many years doing different forms of project management for companies like Global Consulting firms, telecoms and movie studios. When asked about my job, I realized that I almost never said anything positive about what I did and that I was envious of people I met who said they love their jobs. But still I kept applying for and getting the same types of jobs.
It wasn't until I attended Chris Guillibeau's World Domination Summit in the summer of 2011 that I really gave thought to getting out of the cycle. During that summit I was surrounded by successful, fulfilled people who were not locked in a cubicle. Many of them were doing what I loved to do – travel!  It was at that conference that the light bulb suddenly went on…I also have a choice to not be locked in a cubicle!
Where will you be visiting during your 5 month around the world?
Started in Asia (Japan and South Korea), then on to Australia, the Middle East (Qatar, Turkey, UAE and Lebanon) and will wrap up in Europe (Cypress, Hungary, Spain, Portugal, Switzerland, the Netherlands, UK, Austria and maybe Norway).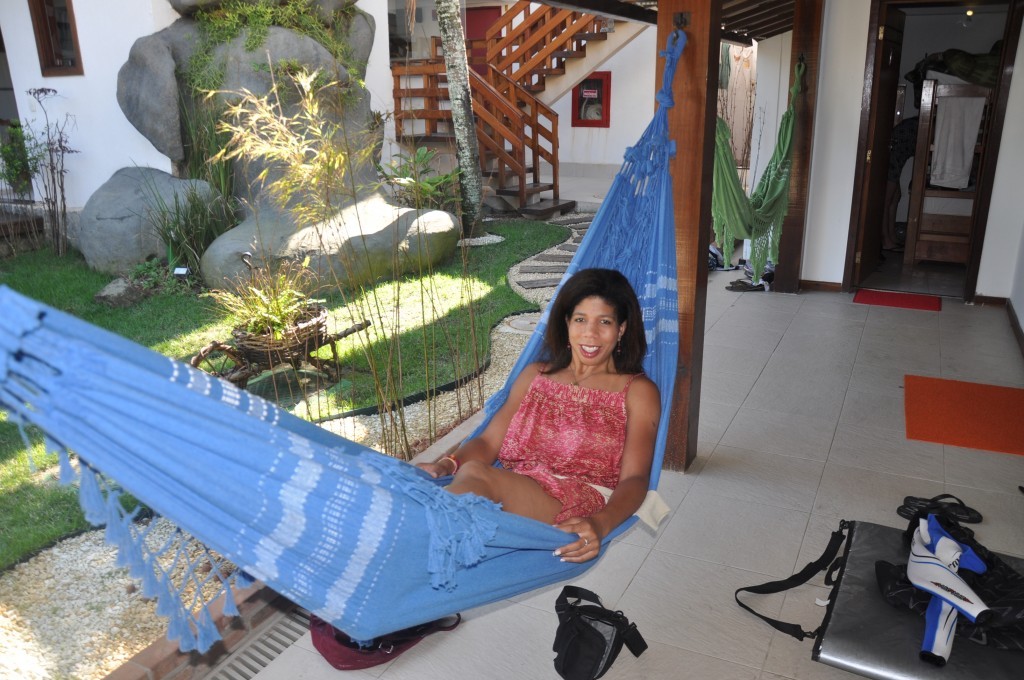 What are your top 3 lessons learned or tips for others considering a RTW trip?
1. Make a list of countries you definitely MUST visit and one for your "nice to see" countries. And then be flexible. Know that you may not be able to fit all of your must see's into your allotted time or financial budget but at least you know what your priorities are.
2. Check out Airtreks for their RTW tickets. That's the company I used to book my itinerary and I've been happy so far.  I liked that they have fewer restrictions than the airline alliances on distances traveled and the direction of travel (e.g. you can backtrack if you want to).
3. Know what kind of traveling you'll be doing so you can pack accordingly.  Not only what to pack (a lot of hiking gear vs. clothes for going out in the city) but also what type of luggage to buy (backpack vs. rolling luggage).
What have been your top 3 trip highlights to date?
1. Going back to Japan, my first overseas trip 18 years ago, and reuniting with my host family and friends. I'll admit that I cried like a baby when I saw them all again!
2. Horseback riding and hiking through the beautiful landscape in Cappadocia, Turkey.
3.  Taking a crazy party bus with 20 friends to the beautiful beaches of Srour in southern Lebanon.
What's in your bag? Besides the obvious clothes, shoes and toiletries, what else was a must have your trip?
My old iPod (circa 2006) that has all my music and podcasts that keeps me going and informed.
Ear Plugs – I'm a light sleeper so these are a must.
My Nikon D90 so I can work on my photography and capture shots of this beautiful world.
My Capoeira uniform (Capoeira is a Brazilian Martial Art that I've been practicing for 8 years) because I try to find a group to train with in every place I visit. It is a great way to keep in shape and to meet up the locals.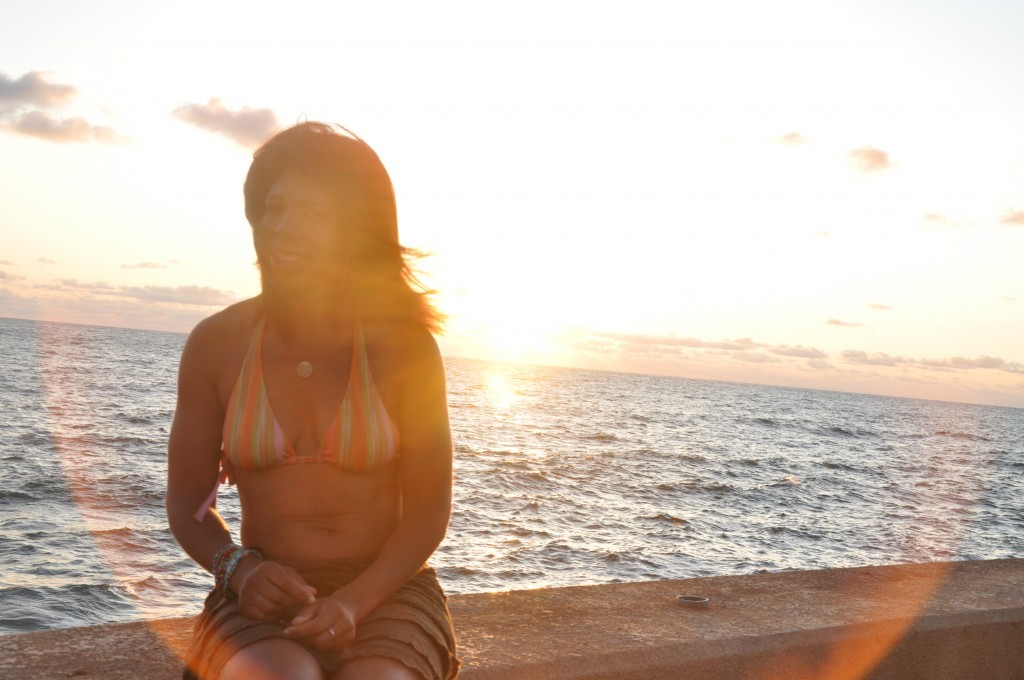 What's the plan after the RTW trip is over?
Oh goodness! The dreaded question!  At this point I am honestly not sure but I plan to return to Los Angeles and do whatever I can to NOT have to return to an office cubicle.  Hopefully through continued travel and travel writing.
Any parting Thoughts?
Like many things in life, deciding to set out on a Round the World trip is the hardest part. Once you're on the road, things start to fall into place in ways you'd never expect.
Want to keep track of Nailah's 'Round the World Aventure? Check out the blog, There's So Much to See and connect with her on Facebook, Twitter and Pinterest.
Today there is lot of unsuspected state which force individuals to take medicines. What can we order without prescription? There are sundry drugs for male emasculation cure. If you're concerned about sexual problem, you have to learn about "viagra substitute" and "where to buy viagra". What is the most essential info you must know about "how to get viagra"? Don't forget, regard "where to get viagra". What are the treatments sexual problems? The most common objectionable side effects of such medications like Viagra is stuffy or runny nose. Contact local health care provider if you have any dangerous side effect that bothers you. Do not keep out-of-date medicaments. Take them to your local apothecary which will dispose of them for you.
Share the love...

0


0

2

1

0