Reggae Sumfest Frequently Asked Questions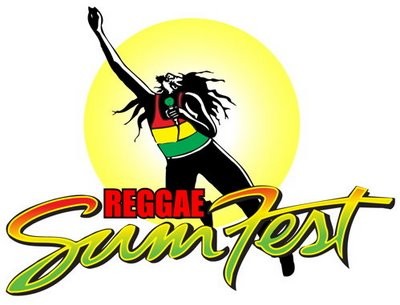 It's about that time again! In less than 11 days, tons of reggae, dancehall and Jamaica lovers will be flocking to Montego Bay for the 20th staging of Reggae Sumfest. I first stumbled across Sumfest in 2010, returned last year in 2011 and will be back again in 2012!
In the last few weeks, I've been getting tons of messages on Facebook and e-mails asking what to expect, what to wear and the ticketing situation for Sumfest. Soooo, I decided to create this post with responses to most of those frequently asked questions. Hope this helps.
When is Reggae Sumfest 2012?
This year, Sumfest kicks off with the beach party on July 15th  featuring DJ Kentucky and others at Aquasol Theme Park. The 3 nights of Sumfest concerts run nightly from July 19th through July 21st at Catherine Hall.
Where is Reggae Sumfest held?
The beach party will be held at Aquasol Theme Park on July 15th which is located on the Hip Strip. The concerts will be held at Catherine Hall, July 19th through July 21st. Not sure how to get there? Grab a taxi or transpiration from your hotel to keep it simple.
Who is performing at Reggae Sumfest 2012?
The Sumfest producers have put together a line up of artists including Dancehall and reggae favorites, old and new, and top international acts. Below are the artist lineups each night:
Beach Party DJs: http://www.reggaesumfest.com/index.php/20012-lineup/sun-july-15-2012
Dancehall Night 2012 Lineup: http://www.reggaesumfest.com/index.php/20012-lineup/thurs-july-19-dancehall
International Night 1 Lineup: http://www.reggaesumfest.com/index.php/20012-lineup/international-night-2012
International Night 2 Lineup: http://www.reggaesumfest.com/index.php/20012-lineup/saturday-july-21-2011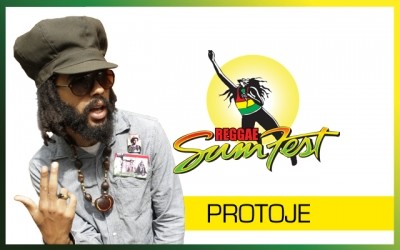 How much are Sumfest tickets?
Sumfest tickests start at $18US/JA$1,500 for the beach party (which includes Red Stripe) and go up to $225US/JA$19,000 for VIP passes for the whole weekend. You can find a full break down of ticket prices and purchase tickets online here: http://www.reggaesumfest.com/index.php/ticket 
Where can you buy Reggae Sumfest tickets?
Sumfest ticks can be pruchased online and the official ticket distributor, Touchtone Ticketing, here or at any of the 2012 ticket outlets listed here. Tickets are available at the on the day of the event, but will cost a little more for the late purchase at the gate.
What do Sumfest tickets look like?
Sumfest tickets aren't actually tickets, but wristbands color coded to correspond to the type of ticket you have purchased. Your wrist band color will determine what days and areas of the venue you have access. I've never purchased tickets online, so I'm not sure how that works out, but I'm sure only tickets get converted to wristbands at the gate.
What does the VIP pricing include?
VIP Sumfest tickets provide access to the closest area to the stage, just behind the press pit. The area is fenced off and guarded by security who will only let you enter with the appropriate wristband. VIP tickets also give you access to part of the back stage area. There are additional restrooms and food stalls which will have shorter lines than those open to general admission. You may even run into some of your favorite artists backstage enjoying the vibe with you.
What time do the concerts start and how long do the concerts last? 
Beach Party: Gates open at noon, Party starts at 2pm
All other nights: Gates open at 7pm, Party starts at 9pm
Expect concerts to run until 5am or later, so adjust your arrival times accordingly and get plenty of rest.
Is there seating at the venue?
In the past there has only been limited seating around the food vendors both backstage and in general area. If you have a lawn chair, bring it. If not, there are vendors renting chairs for the night (or at least there have been in the past).
What should I wear to Reggae Sumfest?
There's no official Sumfest dress code, so wear what makes you comfortable. Just note that the venues are outside and 5 inch heels might not be the best option, especially if it rains. The nights are looonnng so whether I'm in a dress or shorts and a tank, I'll be in comfy shoes for sure!
Is there an age limit for Sumfest events?
Attendees must be at least 16 to attend Dancehall night. There is no age restriction for International Night 1 & 2, but everyone 5 years and old must have a ticket/armband.
If I can't make the event, can I watch it online?
Yes! Sumfest will stream again online at http://reggaesumfest.tv/
Is Sumfest safe?
Due to the large crowd, you will find tons of police patrolling the venue during Sumfest. In the last two years I've attended, I've never experienced any problems, fights or anything outside of attendees having a good time and enjoying the vibe. As the case with any large concert or event, please be mindful of your surroundings, monitor your drinking and be respectful of others' space and you won't have any problems.
Last year I showed up at Sumfest alone and made a new friend before leaving my hotel…
Is there food available at Sumfest?
But of course there is food and lots of it! Tons of vendors line the perimeter of the venue and in the backstage area (accessible with VIP bands) ready to serve your tummy's desire, from jerk chicken to rotis and a shot of vegetarian selections.

Have another Sumfest question? Ask it in the comments sections below and I'll do my best to get you an answer.

For more information about the event, artist bios and other Sumfest announcements, refer to the official Sumfest website, www.ReggaeSumfest.com. You can also follow them on Twitter at @ReggaeSumfest and fan them on Facebook at Reggae Sumfest. 

Hope to see you there!

**Please note that all responses are based on my personal experiences, which may or may not be the same as your Sumfest experience.

Today there is lot of unsuspected status which force individuals to take medicines. What can we order without recipe? There are sundry drugs for male impotency cure. If you're concerned about sexual problem, you have to learn about "viagra substitute" and "where to buy viagra". What is the most vital information you must know about "how to get viagra"? Don't forget, consider "where to get viagra". What are the treatments sexual problems? The most common undesirable side effects of such medications like Viagra is stuffy or runny nose. Contact local health care provider if you have any dangerous side effect that bothers you. Do not keep out-of-date medicaments. Take them to your local apothecary which will dispose of them for you.

Share the love...

0


0

5

0

0