My First Print Travel Article!
My first print travel article is finally here!
Have you seen it in the Winter 2012 Broughton Quarterly?
It's actually been out for a few months now, but I'm just getting my hands on a physical copy now that I'm back in Georgia.
Not only is it my first print article, but it was the first one I ever pitched as well. The editors politely told me to kick rocks after my initial submission, but a month later contacted me to submit my story for next quarter's publication. See, it pays to be polite and patient even after rejection.
For those that don't know, Broughton Hospitality specializes in hospitality management and boutique hotel development. Their magazine, the Broughton Quarterly can be found at any of their family of hotels all across California, in Chicago and even Ubud, Indoenesia. This publication highlights meaningful journeys and philanthropy specifically related to the regions surrounding their hotel properties.
If you aren't heading to a Broughton property anytime soon, you can still check out the article online. My smiling face is on page 6 with all of the other contributors and my article, It's a (Passport) Party, is on pages 18-20.
Speaking of the Passport Party Project, if you haven't already heard, Expedia has joined as the official travel sponsor! And as if that wasn't enough, 6 of the 100 girls who receive their first passport will receive their first international trip and passport stamp courtesy of Expedia. How cool is that?
I'm looking forward to volunteering again at the Denver event and celebrating the conclusion at the official wrap party in San Juan, Puerto Rico. Travel bloggers, writers, photographers and supporters of the Passport Party Project are all invited! Hope to see you there!
One last thing…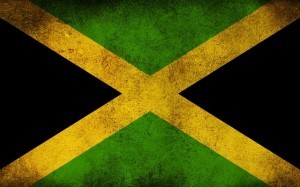 I'm going to be running my first ever giveaway this month! Sign up for the newsletter to be eligible to win the Jamaica themed prize:

Share the love...

0

0

1

0

0

0