Epiphanie Camera Bags for Women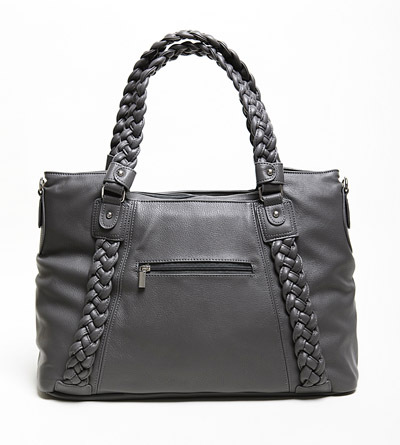 Christmas will come my way a little earlier this year with the arrival of my grey "Clover" Epiphanie laptop and camera bag next week! Thank you freelance income!
After the death of yet another point and shoot, I broke down and bought my first DSLR camera, the Nikon D3100
. It was right before my trip to Tokyo and I scrambled to find a cute camera bag to keep my new purchase safe. Well, apparently cute camera bags for women aren't stocked in camera stores. So I opted for a regular black Lowepro bag, functional, but far from cute.
Cute isn't necessary the number 1 requirement. It also helps that it doesn't stand out as a camera bag either so potential thieves don't get any ideas. AND, I can stuff a few more items in there like my wallet, keys, lip gloss, and maybe even my laptop too. It's water proof, has adjustable cushioned Velcro compartments for my camera and accessories, zipper closure, extra compartments on the outside and a cross body strap. #Winning!
I think I will do a video review when it finally arrives!!!  Stay tuned. So excited!
And a special shout out to fellow travel blogger, Nailah for introducing me to the Epiphanie bags. Don't forget to check out her blog, There's So Much to See.
Today there is lot of unsuspected state which force individuals to take medicines. What can we order without prescription? There are sundry drugs for male emasculation cure. If you're concerned about sexual problem, you have to learn about "viagra substitute" and "where to buy viagra". What is the most vital info you must know about "how to get viagra"? Don't forget, consider "where to get viagra". What are the treatments sexual problems? The most common undesirable side effects of such medications like Viagra is stuffy or runny nose. Contact local heartiness care provider if you have any dangerous side effect that bothers you. Do not keep out-of-date medicaments. Take them to your local apothecary which will dispose of them for you.
Share the love...

0


0

1

0

0