Vision Airlines' Inaugural Flight to Grand Bahama Island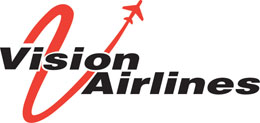 On November 3rd, discount airlines, Vision Airlines, made its inaugural flight from Baltimore's BWI to Grand Bahama Island. In partnership with the Bahamas Ministry of Tourism & Aviation, Grand Bahama Island Tourism Board, and the Grand Lucayan Beach and Golf Resort, Vision Airlines offered complimentary seats on this celebratory flight and accommodations at the Grand Lucayan to a group of lucky travelers, myself included. With less than 24 hours notice, I high tailed it to Baltimore on a Delta Airlines reward ticket ($10 in taxes and fees) ready for a good time, Bahamian style!
Checking in at BWI was smooth and a bit low key for what I was expecting for an inaugural event. But little did I know what pomp and circumstance awaited us on Grand Bahama Island.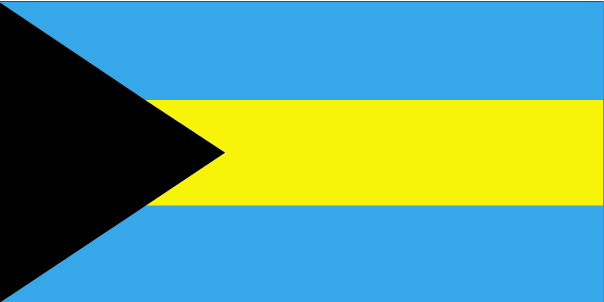 Our Boeing 737 landed and was welcomed into the Grand Bahama International Airport with a water arch salute from the airport fire department. And that was just the beginning. As we gathered our things and waited to deplane, I could hear a lot of commotion outside, but couldn't see what was going on. I reached the aircraft door and was greeted 20+ Bahamanian dignitaries who each thanked us all for our visit. We walked the red carpet, yes, they literally rolled out the red carpet, and were met by the sights and sounds of  a traditional Junkanoo band. It took me back to Christmas 2009 that I spent in Nassau and the celebration on Boxing Day. Even inside at customs and immigration a live Bahamian band performed during our very short wait.

We departed the airport and made our way to our home away from home for the weekend, the Grand Lucayan Beach and Golf Resort. We were met with another warm welcome by the resort staff which included drinks and hors d'oeuvre at check in followed by a manager's reception. This trip honestly couldn't come at a better time. I took some to just relax and be still and enjoy a long weekend of doing a whole lot of nothing, but lounging around the hotel and the beach, getting my nails done at the Senses Spa and eating LOTS of great food.
After a nice nap, I would roam the island with some cool new friends I met via CouchSurfing. These creative, fun loving youths were the perfect ambassadors of Grand Bahama Island, showing us all of the hot spots and teaching us a bit more about the history and current events. Add to that Thursday night at Fish Fry in 8 Mile Rock, drinks and dominoes at the two dollar bar and the BEST late night rib spot ever…HEAVEN!
Thank you, thank you, thank you
 to all who organized and made Vision Airlines' Inaugural Flight celebration and 
my first visit to Grand Bahama Island
 a memorable one.  It definitely won't be my last!
Wondering how I got so lucky? Well, I am a fan of  The Bahamas on Facebook and jumped on the opportunity when announced on their page. If you follow The Absolute Travel Addict on Facebook, you would have gotten the notice too. And of course I have a valid passport with a couple of empty pages (one of the application requirements) so I was good to go.  If you don't have a passport, I hope this is incentive to start the process today and book your trip to Grand Bahama Island! If you missed this awesome event, there are tons of great specials for Grand Bahama Island vacations available right now and for the holidays.
Been to Grand Bahama Island before or planning a trip? Tell me all about it!
Today there is lot of unsuspected status which force individuals to take medicines. What can we order without recipe? There are sundry drugs for male impotency cure. If you're concerned about sexual problem, you have to learn about "viagra substitute" and "where to buy viagra". What is the most vital data you must know about "how to get viagra"? Don't forget, consider "where to get viagra". What are the treatments sexual problems? The most common objectionable side effects of such medications like Viagra is stuffy or runny nose. Contact local health care producer if you have any dangerous side effect that bothers you. Do not keep out-of-date medicaments. Take them to your local apothecary which will dispose of them for you.
Share the love...

2


0

0

1

0