A Piece of Paradise: Half Moon Resort, Jamaica
It's been nearly a week since I returned from Jamaica and I'm officially going through withdrawal.  Food doesn't taste the same without that smoked jerk flavoring, I miss the sweet sounds of conversations in Patois (and being called empress :-)) and I long for the overall laid back island lifestyle.
I had a blast at Reggae SumFest and galavanting across the island of Jamaica with old and new friends and just as much fun relaxing in my little piece of paradise at the Half Moon Resort, Jamaica.
Can you blame me?  The beautiful views of the sparkling Caribbean sea was enough motivation to never want to leave.  But on top of the views and exceptional service (special thanks to Nadia, Jackie, Diandra, Desmond, Paula and the bell staff ) were the 400 acres of property and amenities to enjoy.  Everything from diving and dolphin encounters to golf and 2 miles of beach were a short walk or golf cart ride away.  I'm still kicking myself for not making time to check out the 68,000 square foot indoor/outdoor spa, Fern Tree.
Before I reluctantly boarded my Delta flight back to Los Angeles, I had already started to plot my next escape back to Jamaica and return to the Half Moon Resort. I have some unfinished business with the Fern Tree Spa and some dolphins to encounter…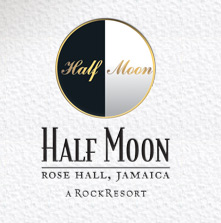 Want to experience the Half Moon for yourself?  Be sure to follow the Half Moon on Twitter and Facebook for special news and deals and book your reservation on-line.
Today there is lot of unsuspected condition which force individuals to take medicines. What can we order without prescription? There are sundry drugs for male impotency cure. If you're concerned about sexual problem, you have to learn about "viagra substitute" and "where to buy viagra". What is the most vital information you must know about "how to get viagra"? Don't forget, consider "where to get viagra". What are the treatments sexual problems? The most common objectionable side effects of such medications like Viagra is stuffy or runny nose. Contact local health care purveyor if you have any dangerous side effect that bothers you. Do not keep out-of-date medicaments. Take them to your local apothecary which will dispose of them for you.
Share the love...

12


0

7

1

0