I love Tokyo, as I expected I would.  Though I've only officially been in Japan about 24 hours, it's been an extremely positive experience so far, starting with the flight…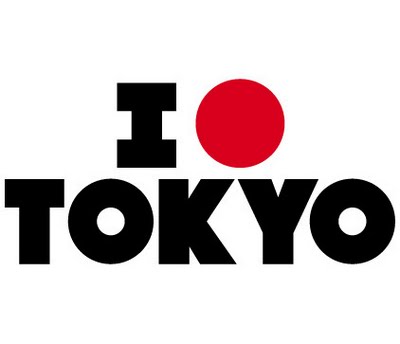 The Flight: LAX – HND
The cab driver called just as I was throwing the last item in my over stuffed suitcase — perfect timing. It was a short ride to LAX from West Hollywood and a quick breeze through check in and security. My attempts to upgrade to business class  failed, but I was confirmed for 
Delta's new Economy Comfort seating
instead (it's free for Diamond and Platinum medallions).  There was a noticeable amount of extra leg room and a LOT more recline. Luckily I also had the entire row to myself and stretched out across the 3 seats (my bootleg version of the full flat bed seats in business class) for a nice 6 hour nap after I finished watching
3 Idiots
. Overall, it was a pretty decent flight – no babies crying and very little turbulence.
Haneda Airport (Tokyo International Airport)
We arrived in Tokyo on time, around 5am (1pm PST) and I felt very well rested.  
Everything is so clean and organized and everyone is exceptionally nice.
Given it was so early in the morning, immigration was even a breeze  digital fingerprints, a quick photo and the standard security questions and I was on the other side.  I even made a new friend, Tacuma, who lives less than 15 minutes away from me in Los Angeles.  Being the advanced Japanese speaker and future linguist that he is, he gave me one of his Japanese – English dictionaries to help me along the way.   It saved me trip to the store and has really come in handy!  Thanks Tacuma!

I exchanged some cash (1 USD ~ 80 Yen) and bought a pass for the Airport Limousine bus for 800 Yen ($10).  The metro is also available for about 200 Yen less.  I opted for the bus which offers door to door service for many of the hotels, instead of having to make a transfer on the metro and walk several minutes to get to my hotel, while dragging my luggage along with me.  I had the entire bus to myself and spent half the trip piecing together Japanese phrases to chat with the driver.
Park Hotel Tokyo
The Park Hotel Tokyo is situated atop the Shiodome Media Tower in the Shiodome area of Tokyo. It's amazing views, close proximity to public transportation and numerous attractions made it a great choice.  Not to mention they are currently offering a special which includes breakfast, free mini bar access and free internet. I'm also looking forward to taking advantage of some of the aromatherapy spa services if time allows.
After having a traditional breakfast at the hotel, I dropped off my bags and headed out.  I spent my first day exploring the Shinagawa, Shiiodome and Shibuya areas.  I have a laundary list of places and things I can't wait and already know I want to come back again in the near future!
I have a few days left, so if you have any suggestions on places to go, things to do and other advice, please share!
3BP3HNBXAXBM
Today there is lot of unsuspected condition which force individuals to take medicines. What can we order without prescription? There are sundry drugs for male emasculation cure. If you're concerned about sexual problem, you have to learn about "viagra substitute" and "where to buy viagra". What is the most vital data you must know about "how to get viagra"? Don't forget, consider "where to get viagra". What are the treatments sexual problems? The most common undesirable side effects of such medications like Viagra is stuffy or runny nose. Contact local health care provider if you have any dangerous side effect that bothers you. Do not keep out-of-date medicaments. Take them to your local apothecary which will dispose of them for you.
Share the love...

0


0

1

0

0