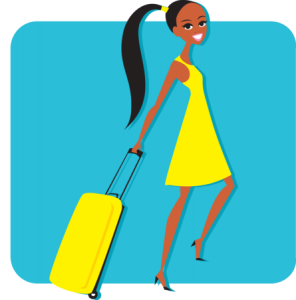 The contest voting ended on midnight, Feb 1. I finished with a respectable 606 votes and was still in the running to become Wyndham's Local Nation Contest winner (In my best Tyra Banks ANTM judging voice).
For the past two weeks, I have been sitting on pins and needles awaiting on the final results.  While the judges scoured the 116 entries for their top picks, I waited, waited and waited…
Well, its February 14th, D-Day (and V-Day btw)!  The judges have deliberated. The results are in and I'm excited to announce that I am a 2011 Wyndham Women Local Nation Contest WINNER!!!!
So what does that mean?  It's mean they like me, they really like me!

AND I'm getting some really cool prizes.  Most importantly, this is a great opportunity to share the importance of getting out and seeing the world and hopefully influencing others (especially people of color) to do the same.
To see what adventures I get into next, subscribe to this site, follow me on Twitter or join the Absolute Travel Addict Facebook page!
Today there is lot of unsuspected condition which force individuals to take medicines. What can we order without prescription? There are sundry drugs for male impotence cure. If you're concerned about sexual problem, you have to learn about "viagra substitute" and "where to buy viagra". What is the most substantial information you must know about "how to get viagra"? Don't forget, consider "where to get viagra". What are the treatments sexual problems? The most common objectionable side effects of such medications like Viagra is stuffy or runny nose. Contact local health care provider if you have any dangerous side effect that bothers you. Do not keep out-of-date medicaments. Take them to your local apothecary which will dispose of them for you.
Share the love...

0


0

0

0

0