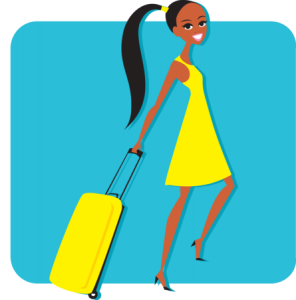 The contest voting ended on midnight, Feb 1. I finished with a respectable 606 votes and was still in the running to become Wyndham's Local Nation Contest winner (In my best Tyra Banks ANTM judging voice).
For the past two weeks, I have been sitting on pins and needles awaiting on the final results.  While the judges scoured the 116 entries for their top picks, I waited, waited and waited…
Well, its February 14th, D-Day (and V-Day btw)!  The judges have deliberated. The results are in and I'm excited to announce that I am a 2011 Wyndham Women Local Nation Contest WINNER!!!!
So what does that mean?  It's mean they like me, they really like me!

AND I'm getting some really cool prizes.  Most importantly, this is a great opportunity to share the importance of getting out and seeing the world and hopefully influencing others (especially people of color) to do the same.
To see what adventures I get into next, subscribe to this site, follow me on Twitter or join the Absolute Travel Addict Facebook page!
Share the love...

0

0

0

0

0

0