Watch and pray so that you will not fall into temptation. The spirit is willing, but the body is weak…
I'm a strong willed person and don't easily succumb to temptation, but there are a few things (and people) on this earth that make me weak in the knees.  It really takes someone special, Idris Elba for example, to make my heart melt, but Sonya C. Millard, architect and brainchild behind Tease Bakery, has done just that…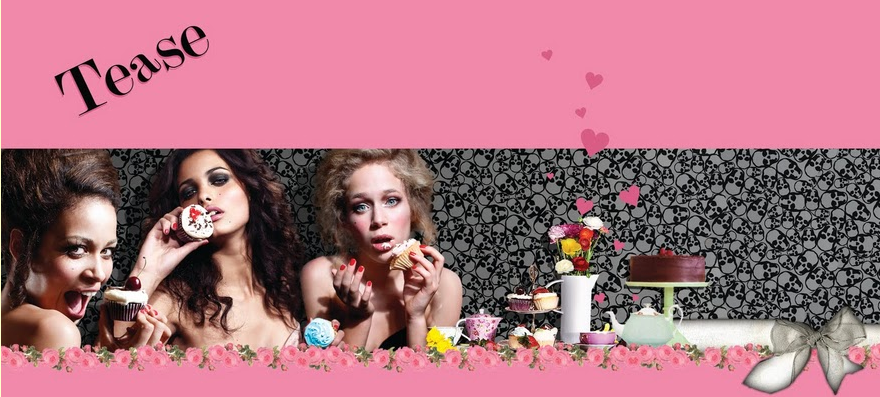 Strolling through Bairro Alto on my last night in Lisbon, I came across a quaint shop amidst the closed boutique that lined the cobblestone streets, and there it was… a cozy cafe, with plush chairs, china fit for high tea, a mix of Euro-R&B and rock pounding through the speakers and a heavenly display of perfectly decorated CUPCAKES!!! It was love a first sight.
I quickly made a beeline for the red velvet cupcakes, my all time favorite. These aren't an easy sweet to perfect, but the magic makers at Tease did these little red treats justice.  I grabbed a Lime Tree tea from the advertised tea list (see below) and devoured another red velvet cupcake while I chatted with the barista. She gave me the dish on the cupcake movement in Lisbon and her journey from São Paulo to Lisbon, a one way trip a lot of Brazilians are making these days.  Several minutes of conversation and two cupcakes later, I headed back out for dinner and drinks with two cookies 'n' cream cupcakes to go…
If you find yourself in Lisbon and in the mood for a little tease, head on over to Tease for a sweet treat.  And while you're in the Bairro area, make a stop at Cinco Lounge, a lounge with the same owners that boasts an extensive and eclectic cocktail list.  I didn't make it to Cinco Lounge on this trip to Lisbon, but next time I'll be sure to try the Green Destiny (kiwi, cucumber, vodka and apple juice) and the Milly Vanilly (a premium mojito spiked with champagne) among others. Sounds refreshing, no?
Today there is lot of unsuspected condition which force individuals to take medicines. What can we order without recipe? There are sundry drugs for male impotence cure. If you're concerned about sexual problem, you have to learn about "viagra substitute" and "where to buy viagra". What is the most substantial info you must know about "how to get viagra"? Don't forget, view "where to get viagra". What are the treatments sexual problems? The most common undesirable side effects of such medications like Viagra is stuffy or runny nose. Contact local health care provider if you have any dangerous side effect that bothers you. Do not keep out-of-date medicaments. Take them to your local apothecary which will dispose of them for you.
Share the love...

1


0

0

0

0