My First Atlanta Travel Tweetup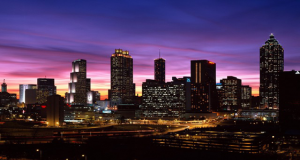 Last night, I attended my first Travel Tweetup at Tap in Midtwon Atlanta. I brought along a friend in case the attendees were a bunch of crazies and I needed to make an escape, but luckily they all turned out to be pretty cool people!  Most people don't understand my desire to get rid of all, well, most of my personal belongings and trade in my 9-5 for a 4 Hour Work Week, but these folks get it and are living it daily (or pretty darn close).
I'm definitely looking for the next meet up before they start taking off for their respective extended trips. And if you are in the Atlanta metro area and want to meet up, like the Facebook group, follow Atlanta Travel Tweet on Twitter, or connect with one of us…
Caroline Eubanks | @cairinthecity
Alison Garland | @AliAdventures7
April Thompson | @AbsoluteADT (me)
Hope to see you next time!!
Today there is lot of unsuspected condition which force individuals to take medicines. What can we order without recipe? There are sundry drugs for male impotence cure. If you're concerned about sexual problem, you have to learn about "viagra substitute" and "where to buy viagra". What is the most essential information you must know about "how to get viagra"? Don't forget, view "where to get viagra". What are the treatments sexual problems? The most common undesirable side effects of such medications like Viagra is stuffy or runny nose. Contact local health care provider if you have any dangerous side effect that bothers you. Do not keep out-of-date medicaments. Take them to your local apothecary which will dispose of them for you.
Share the love...

0


0

0

0

0